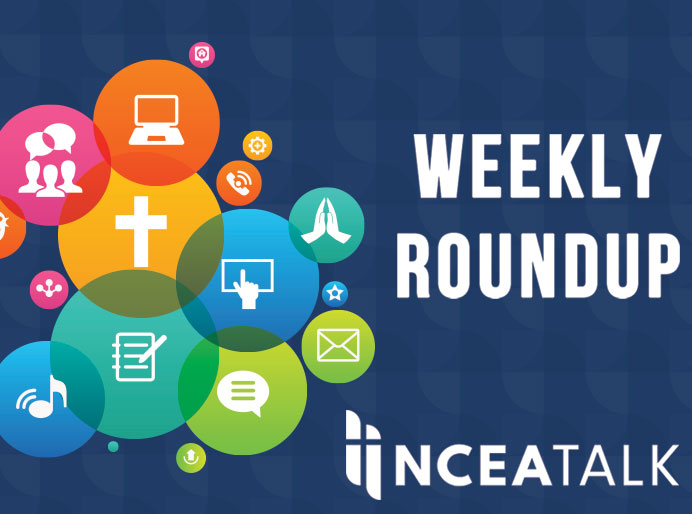 Didn't have the chance to check in with NCEA Talk each day? We've got you covered. Each Friday NCEA Talk will post a roundup of Catholic education news and resources from the week.
Addie Coleman, NCEA Youth Virtues, Valor and Vision Award Winner
Youth Virtues, Valor and Vision Award Winners, Heath and Harry Bennett
Special Education Programs K-12: Models and Possibilities for Special Needs Students
STREAM Lessons – Fun Learning in Action
---
Catholic School Educators: Call to Discipleship
NCEA is pleased to share its new weekly reflection series "Catholic School Educators: Call to Discipleship" for the new liturgical year. This series shares reflections for educators contributed by Justin McClain, teacher at Bishop McNamara High School and author of Called to Teach: Daily Inspiration for Catholic Educators. The weekly reflections are a regular feature in our Friday Weekly Round Up blog posts on www.nceatalk.org – check back each Friday for a new weekly reflection.
Eighth Sunday in Ordinary Time – February 26, 2017
Gospel Reading: Matthew 6:24-34
"But seek first the kingdom of God and his righteousness, and all these things will be given you besides."
By this point in the academic year, only approximately three months of school are left before the summer break. Invariably, your students (and perhaps you as well) are wondering what you will be able to cover in the time remaining. No matter your particular field of expertise as an educator, find various ways to reorient your students' perspectives on the enduring truths inherent to the kingdom of God, so that they can better fathom how following Christ should remain their first and only priority throughout their lives.
In what ways should you "seek first the kingdom of God" (Matthew 6:33), and draw your students to better comprehend the implications of Christ's expectations?