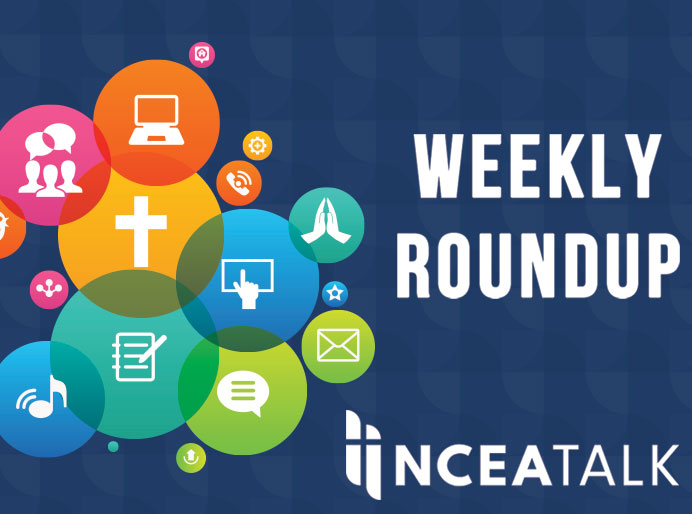 Didn't have the chance to check in with NCEA Talk each day? We've got you covered. Each Friday NCEA Talk will post a roundup of Catholic education news and resources from the week.
Small Acts of Kindness Making Big Differences
Understanding School Bullying Through the Eyes of A Survivor
The National Catholic Educational Association Mourns the Passing of Cardinal William Henry Keeler
Bishop pens apostolic letter outlining the importance of Catholic schools today
Designing Cross-Curricular Units and STREAM Lessons in Middle School
Academic Enrichment Program at Our Lady of Lourdes Catholic School
---
Catholic School Educators: Call to Discipleship
NCEA is pleased to share its new weekly reflection series "Catholic School Educators: Call to Discipleship" for the new liturgical year. This series shares reflections for educators contributed by Justin McClain, teacher at Bishop McNamara High School and author of Called to Teach: Daily Inspiration for Catholic Educators. The weekly reflections are a regular feature in our Friday Weekly Round Up blog posts on www.nceatalk.org – check back each Friday for a new weekly reflection.
Fourth Sunday of Lent – March 26, 2017
Gospel Reading: John 9:1-41
"[Jesus] found him and said, 'Do you believe in the Son of Man? He answered and said, 'Who is he, sir, that I may believe in him?' Jesus said to him, 'You have seen him, the one speaking with you is he.'"
Jesus is no longer here on earth, performing his public ministry. As such, we must now serve as the face of Christ for our students. When our students see us, although they are indeed seeing fellow flawed human beings, we must ensure that our words, actions, and intentions lead them closer to the Lord, so "that [they] may believe in him."
Have you taken the time to appreciate the opportunity that you have to lead your students to a greater awareness of how much Jesus loves them?