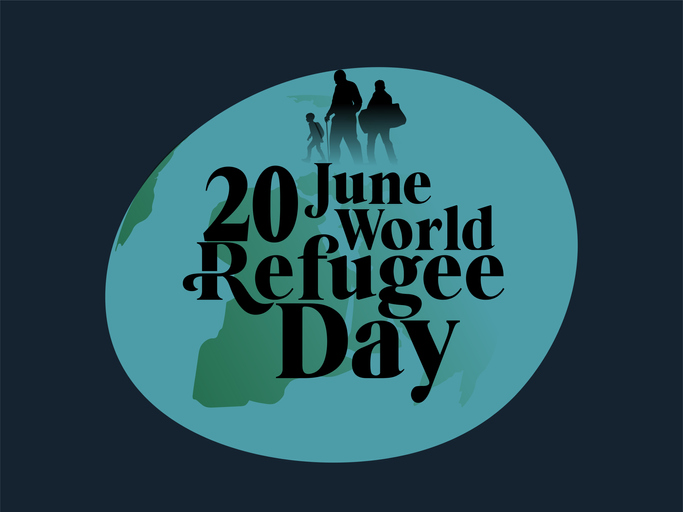 The following blog was contributed by Quentin Wodon, World Bank & Loyola University New Orleans.
A few days ago, UNHCR released its latest report on trends in global displacement. The report estimates that globally, 89.3 million people were forcibly displaced as of December 2021. This included 27.1 million refugees, 53.2 million internally displaced people (IDPs), 4.6 million asylum seekers, and 4.4 million Venezuelans displaced abroad.
The number of forcibly displaced people has increased further in the first half of this year, especially due to the war in Ukraine that has led to 8 million people being displaced within Ukraine and 6 million becoming refugees in other countries. Overall, there are today well over 100 million people forcibly displaced people globally.
June 20 is World Refugee Day. The day is observed every year to honor the strength and resilience of refugees and to educate people to take action in their support. Celebration for the day started in Africa, with the United Nations later adopting a resolution for the Day in 2001 for the 50th anniversary of the 1951 convention on refugees. Issues related to refugees, forced displacement and migration are here to stay, with climate change likely to bring additional stress.
In March, the Vatican (Migrants and Refugees Section of the Dicastery for Promoting Integral Human Development) released a series of documents providing guidance on ministering to migrants and examples of projects organized around seven practices: Acknowledging and overcoming fear; Promoting encounter; Listening and being compassionate; Living our Catholicity; Understanding migrants as a blessing; Fulfilling the evangelizing mission; and Cooperating towards communion. A range of other resources from the Vatican including reports for various regions is available here.
Refugees and IDPs are often in need of emergency assistance. But they also require investments, including in their education. As noted by Father René Micallef SJ in an interview for the Global Catholic Education project, in the past "efforts focused on immediate needs that could evoke generosity when portrayed in a photo or short video… Yet refugees have little material capital (e.g. fertile agricultural land) and providing them with human capital and skills through education is the only viable way of helping them stand on their feet."
Father Micallef further notes that "a holistic education of students about the current mass migration and asylum phenomena should weave together personal elements (encounters with the "stranger"), imaginative ones (art, movies), ethical and political reflection, as well as critical analysis of data from social science and economics." Father Micallef points to a first potential role for (Catholic) schools and universities in responding to the forced displacement crisis, which is to raise awareness and advocate on behalf of forcibly displaced people. In too many areas of the world, the humanitarian response to the displacement crisis is simply inadequate. Schools and universities can also encourage their students to raise funds in support of refugees (see this example of schools in Brooklyn raising funds for Ukraine).
In addition, a second potential role for Catholic schools and universities in responding to the displacement crisis is to provide scholarships for refugees, including in the United States. This is not always easy in a contest of tight budgets, but it can be done. In a post for the quarterly newsletter of the Association of Catholic Colleges and Universities, I mentioned how Notre Dame of Maryland University, the first Catholic college for women in the United States, made two full scholarships available for young Afghan women for next year. Catholic schools may also be able to reduce tuition for refugee children.
The needs are massive. In the United States, 100,000 Afghans and an additional 100,000 Ukrainians are expected to resettle. Catholic schools and universities have a responsibility to help. And as an individual reading this blog post, you may be able to help as well. To do so, I would encourage you to visit the website of Welcome.US, a nonprofit aiming to support the resettlement of Afghan and Ukrainian refugees in the United States (see also the brochure prepared by Welcome.US for World Refugee Day).