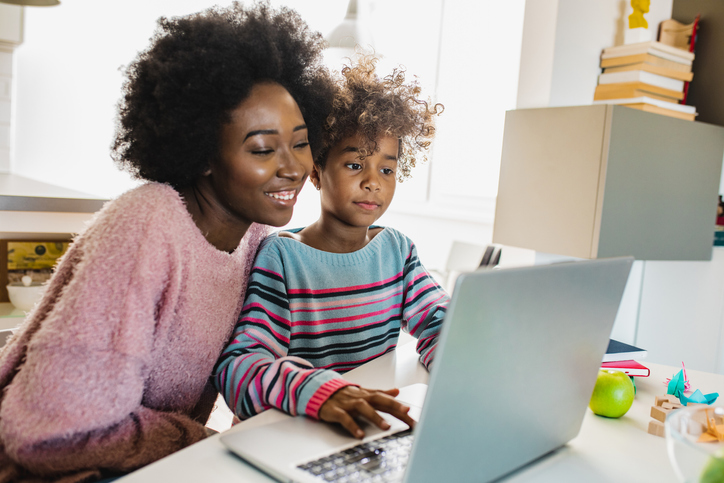 The following blog was contributed by Jan Coonrod, chemistry teacher at Bishop O'Dowd High School in Oakland, California and this year's winner of the Presidential Award for Math and Science Teaching for California in the area of science.
Many of us are feeling no small amount of trepidation about opening up our school year with online learning. As a chemistry teacher, the thought of taking my amazingly successful and popular student-centered, inquiry- and activity-based course, and flattening it to the dimensions of a screen and a dimly lit image of myself is soul-scarring. In times like these, it's good to remember that the only thing a problem needs is a creative solution, and teachers are nothing if not creative. I offer some basics here about how our school is approaching remote learning in the hopes it might prove useful to others or a jumping off place for ideas.
Bishop O'Dowd High School in Oakland, California decided early to go to entirely remote learning—it made the most logistical sense. We started in July with trainings and PD focused on our new reality. In response to the economic pressures of our times our school decided to freeze our salaries and make that money available as emergency financial aid to families. There were no objections. We also created a Student Emergency Fund for donors to support struggling families for the upcoming year.
We learned from online teaching in the spring not to bite off too much, so we now teach four days a week—Monday, Tuesday, Thursday, and Friday. Our classes are 80 minutes long. Wednesdays are reserved for office hours with students, department meetings, and some co-curricular activities for students. We found teachers desperately needed this Wednesday time to adapt and create new lessons. Plus, students needed a day away from the screen and time to catch up on work or to speak to teachers. Also, our day now starts at 9 AM and extends a bit later in recognition of the fact that teenagers just don't do that well in the mornings. To start the new year with new students and new classes, the first two weeks are slower paced, taking real time to connect with the kids and allowing them to get used to the technology and expectations.
Since the keystone to my honors chemistry course is hands-on learning, I arranged to use some of the money normally earmarked for chemicals and equipment to create an at-home chemistry kit for my students. One of the more ingenious things in this kit is a digital meat thermometer which we will use as a temperature probe for a lab that generates evaporation curves for various liquids. With some online sourcing, I found a digital pocket scale that reads to the nearest hundredth of a gram and weighs up to 500 grams. It's amazing and less than ten dollars! With help from campus maintenance we set up a contactless distribution system for the 200-odd kits right out of the chapel. While the kit is simple and extremely safe, I'm hoping that the interactive nature will stimulate some enthusiasm. I plan on creating "lab groups" of four or five students so that students can work on some of their activities in breakout rooms with a consistent set of individuals and feel more of a sense of community. Finally, the words of our principal, Dr. Chris Smart, ring especially true right now—our best approach to this whole situation is to "be nimble."