This post was contributed by Chelsea Kelly, student at Cristo Rey Brooklyn High School in Brooklyn, New York and 2015 Seton Scholar Recipient.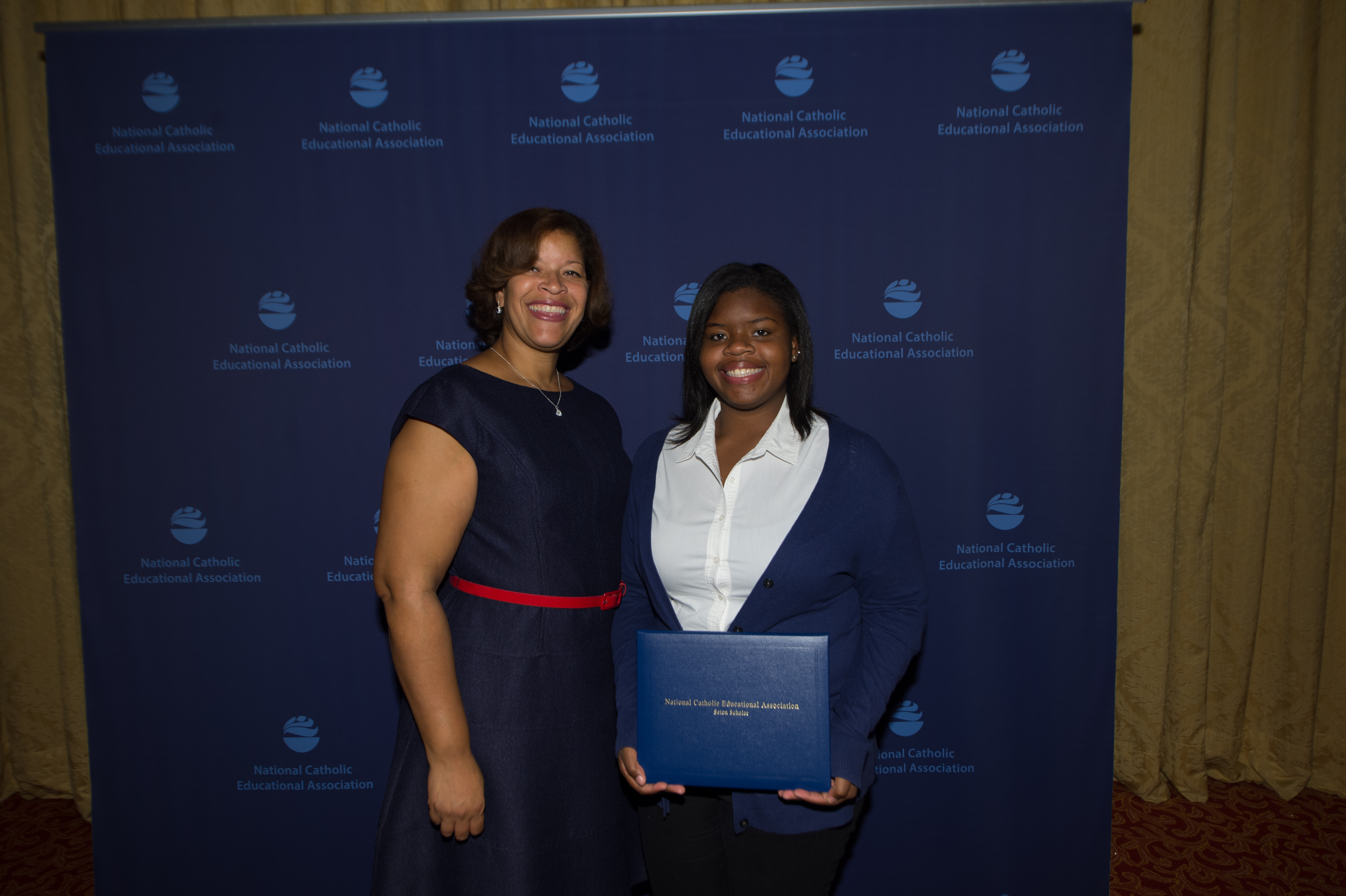 It's the 2nd grade and my mom told me it was time to take my communion classes. Of course I didn't understand what that meant but by what I was told, I got to hang out with friends and become closer to God. The moment I was done with my classes, I got to eat the bread and drink the grape juice at Mass. It was the best moment for me and my friends because it was such a big occasion.
Having the whole entire school together was just exciting for me at that age. But, to say the least, that was when I was just an average kid that didn't know the real meaning of the occasion. I realize now that going to these classes was more for the social aspect and less for the religion aspect, but I'm glad I was set down that path when I was so young.  I attended Catholic school from Pre-K to the 4th grade and then resumed attending for my high school career.  During the years that I was not enrolled in Catholic school I was enrolled in public school.  I didn't know the meaning of what it was to be like in a Catholic school and the opportunities that were given to me until it was taken away from me.
I've always learned that if you don't turn to God on your own, going through a struggle for sure will make you turn to God.  And that's what it did.  During my freshmen year transitioning into my sophomore year, my mom was diagnosed with stage 3 breast cancer.  This was the hardest time of my life, my personal struggle.  But one thing I remembered was that I wasn't going through this struggle alone.  Every week a teacher or my principal would ask me how is my mom doing. I always had tremendous emotional support from everyone at school. I believe that if I was anywhere else where family, community, and unity wasn't cherished like it was in school, it would have been even harder. Being in school I was encouraged to continue praying and keep my faith in God, and to believe He is everywhere with us. Just knowing I have people to lean on and assure me that I can be strong for myself and my family. I knew that going through that event and having that support meant that if I ever needed reassurance or needed someone to talk to, these people were always there – and they made sure I knew God was there as well.
Looking back at my 2nd grade self and comparing it to my 12th grade self, I was someone who didn't have a firm belief and faith in God. Being in Catholic school has helped me understand the values of what God can do in my life. I really saw how God works through the people that follow him.  Having the support that I had showed me ways to lean on God, and I am thankful for that.