St. Paul Catholic School in Marion, Indiana is a preschool through 6th grade academic community focused on preparing students academically and spiritually for life's challenges. We provide a well-rounded education with an emphasis on helping each child reach their full potential.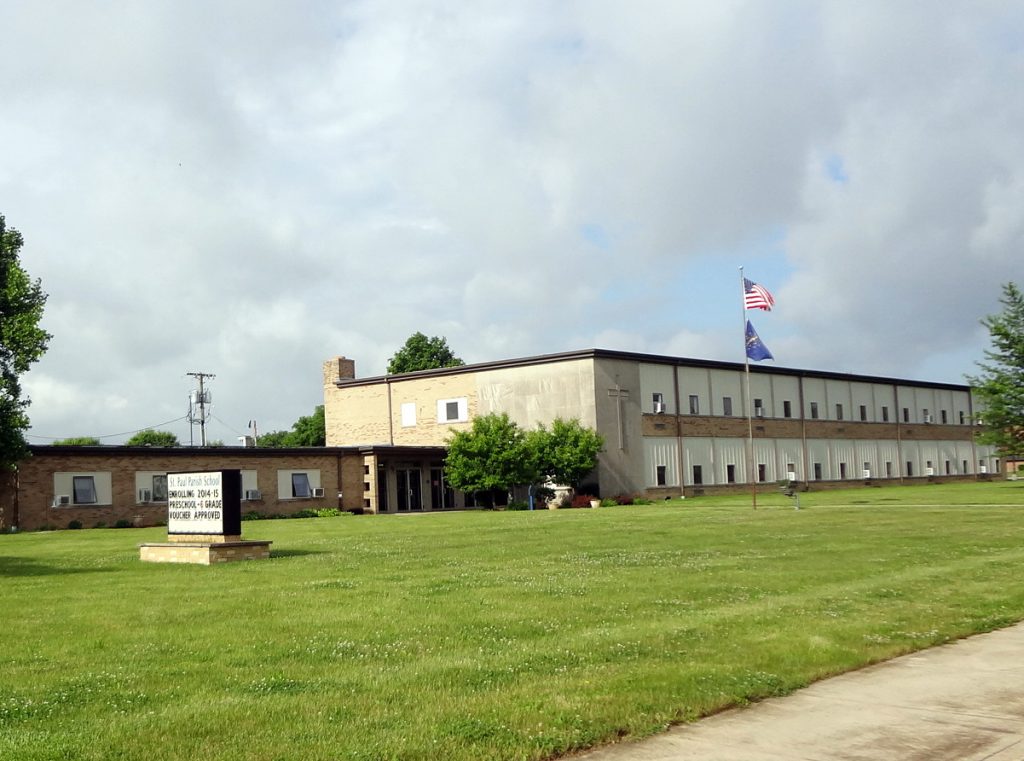 This is evident through the advanced placement of students based on their individual needs and the availability of after-school enrichment programs such as Number Ninjas and the Grandparent Tutoring Program. The value-infused curriculum confronts many concerns society is facing today. The use of hands-on learning activities such as science labs, one-to-one technology and a Buddy Reading Program help to reinforce subject material. Students study music, art, physical education, computers and religion in addition to core curriculum subjects. While students attend weekday mass, they also take turns ministering at mass beginning as young as first grade. They receive the benefit of Father Weisenberger's vast faith knowledge weekly in the classroom and have prayer as a part of their daily lives. We are committed to setting a positive example of leadership in our community through incorporating service-learning activities into the curriculum.
Students participate in both classroom and school-wide service projects throughout the year. Classrooms give of their time by visiting nursing homes, collecting items for those in need and assisting at the community center and humane society. As a parent shared, "I love my child's school because at St. Paul Catholic School, it is not just about learning concepts. In an already busy school day they find time for building character, helping to lay a strong foundation for my child." What began in 1909 in the basement of the local Catholic Church has become a pillar of excellence in Grant County, Indiana that spans over 100 years and we are committed to carrying on this Tradition of Excellence for many more.