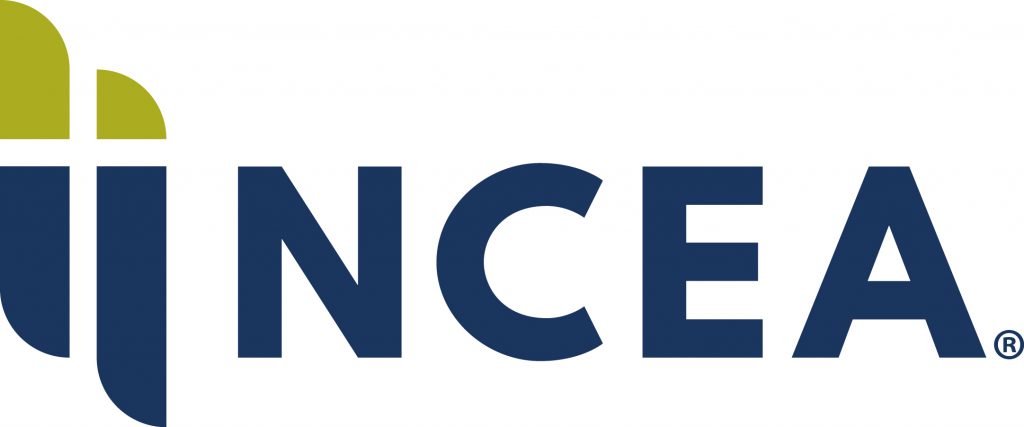 NCEA webinars cover trending and need-to-know topics relevant to your career in Catholic education.  All participants will receive the recorded webinar and presentation files for reference and inclusion among other professional learning resources.  For inquiries regarding webinars, contact Andrea Chavez-Kopp, Assistant Director for Educational and Formation Programs at akopp@ncea.org.
Click here to view a complete list of upcoming webinars along with descriptions. #NCEAWebinars
---
Upcoming Webinars
The Power of Blogging
Date: Tuesday, April 10, 2018
Time: 07:00 PM Eastern Daylight Time
Summary:
Do your students blog? Do you blog?
We will take some time to discuss the power of free writing and reflection for both your students and for you as an educator. We will discuss different blogging platforms, strategies, and purposes for blogging. We will also show different ways to promote and share your blog posts. By the end, we hope you will be on the path to posting your first of many blog posts and sharing them out for everyone to hear your story.
Presented by Erin Kiger, Joelle Massari & Ashley Pierce
---
Assessing Your Risk 
Date: Wednesday, April 11, 2018
Time: 01:00 PM Eastern Daylight Time
Summary
Significant opportunities remain for catholic schools to continue to strengthen your approaches to identifying and assessing key risk, while simultaneously maintaining your core mission. This webinar will provide an overview of Enterprise Risk Assessment best practices and currnet emerging risks that should be on your radar for 2018.
At the end of the webinar you will be able to understand the basics of an ERA, identify some key risks specific to your school, and recognize the value of having a structured focus on risk that aligns with your strategic plans and goals.
Presented in partnership RCM&D
---
What You Don't Know May Hurt Your Students. Learn how to protect your students from abuse and bullying with 360° prevention.
Date: Thursday, April 12, 2018
Time: 01:00 PM Eastern Daylight Time
Summary
We have all heard the allegations that entertainment industry executives, community leaders, elected officials, and sports leaders, coaches, and physicians have abused or assaulted women and children. And we all watched the development of the #MeToo movement, probably with a mixture of awe and sadness. The bravery of the survivors is inspiring, but in the face of so much evil, we can feel powerless. This webinar will change that.
We know that 1 in 10 children are sexually abused before their 18th birthday, however, research shows that 95 percent of abuse is preventable through education. We must seize this opportunity to prevent abuse before it ever happens and to equip our children with the tools they need to ensure safety for themselves and others. As an educator and servant leader, you have a powerful platform of influence. Abuse and bullying are clearly prevalent in our country, but you can learn how to protect children from these and many other types of victimization. Join us and be a part of changing the conversation and changing the culture to one in which the next generation can proclaim #NoMoreMeToo!
Presented in Partnership with Monique Burr Foundation for Children
---
Missionary Discipleship in the Age of Pope Francis
Date: Thursday, April 12, 2018
Time: 04:00 PM Eastern Daylight Time
Summary
"Let us love, not with words but with deeds." – Pope Francis
As Catholic educators, we are teachers, catechists and evangelists.  In Pope Francis's Apostolic Exhortation, Evangelli Gaudium (The Joy of the Gospel), he reminds us that all are called to be evangelists, not only in word but in deed.  Service learning and caring for the poorest of the poor helps foster a culture of encounter for our students that they are not likely to forget.  Cross Catholic Outreach provides resources for schools and parishes to create authentic opportunities to touch the lives of other young people overseas and develop walk more closely with Jesus Christ as they serve others.
Presented in Partnership with Cross Catholic Outreach
---
Competency-Based Learning: Changing the Pace
Date: Tuesday, April 17, 2018
Time: 04:00 PM Eastern Daylight Time
Summary
Individualized learning is referred to by Culatta (2016) as "learning experiences in which the pace of learning is adjusted to meet the needs of individual students." It's one of the major areas of concentration within personalized learning and requires significant changes to school as we know it, moving from a seat-time model to a model focused on true competency.
Sound intimidating? Join us to explore the following questions:
•             Why move to a competency-based model?
•             What are the 3 major components of individualized learning?
•             How does individualization work within or run counter to current educational policy?
•             How might an implementation of individualization best begin?
You'll leave with a clearer understanding of the issues involved and a set of principles to get you moving in the right direction.
Presented in Partnership with Renaissance
---
Beyond Reading & Math Intervention: How Title I Funding Can Provide STEM and a Wider Range of Supports for Students
Date: Wednesday, April 18, 2018
Time: 01:00 PM Eastern Daylight Time
Summary
For more than fifty years, Title I funding was allocated solely to intervention in reading and math. With the passage of the Every Student Succeeds Act (ESSA) in 2015, schools now have greater flexibility in utilizing their Title I funds. In this webinar, ESSA expert Michelle Doyle will speak to the law itself and explain how ESSA offers greater opportunities to students and teachers in nonpublic schools. Catapult Learning's Devon Wible will then discuss the expanded services and resources available through ESSA's new guidelines for Title I funding, including supplemental resources, such as STEM programming, and support services, including counseling and mentoring.
Presented in partnership with Catapult Learning
---
Classroom Learning Labs: Building Powerful Conversations Around the Craft of Teaching
Date: Thursday, April 19, 2018
Time: 04:00 PM Eastern Daylight Time
Summary
Classroom Learning Labs are supportive and structured discussions around observations of classroom teaching that promote self-refletion and learning among collegues.  Attendees will participate in elements of a CLL to experience the rich dialogue that occurs during guided conversations focused on the craft of strong Catholic school teaching.  Teacher leaders will share their experiences with CLLs and how using the expertise among collegues in a diocese has created immediate impact in instructional practices.
Presented by Jill Annable
---
American Federation Pueri Cantores 
Date: Tuesday, April 24, 2018
Time: 04:00 PM Eastern Daylight Time
Summary
Pueri Cantores is the official music organization for students in the Catholic church.  AFPC organizes choral festivals and masses for parish and school choirs (grades 4-12) in cathedrals and other churches around the United States.  As a corporate partner of NCEA, it also provides professional opportunities for music teachers and no cost education resources for the 6,400 Catholic schools in our Nation.
Presented in Partnership with AFPC
---
Much Better Staff and PD Meetings
Date: Monday, April 23, 2018
Time: 07:00 PM Eastern Daylight Time
Summary
How do you make student work much more interesting, both for them and for you? We'll look at this in the context of simple video projects, including time to practice with Adobe Spark Video, which is perhaps the most user-friendly of all online video editing tools. If you've wanted your students to take their work to another level and think video might be the right tool to make it happen, then this session is for you! This session is geared toward classroom teachers.  Participants will learn how to create simple videos for teaching and for a variety of student projects.
and learn about opportunities to have students participate in free service and academic video contests.
Presented by Rushton Hurley
---
The Problem is Real: Facilities Matter
Date: Tuesday, April 24, 2018
Time: 01:00 PM Eastern Daylight Time
Summary
Are your school building and grounds concerns overlooked due to more pressing needs?
•             Has your school introduced new teaching and learning initiatives without adapting space?
•             Are you dealing with declining enrollment compounded by budget shortfalls?
•             Is your school safe and secure?
In order to be effective, the educational programs and needs of today's schools require an increased level of specific building attributes and space adaptations.  Renovations and upgrades should be planned improvements, not disruptive emergencies.  And dollars spent on building improvements should advance the school's educational goals and vision, and sustain them in the future.
Join us to learn how you can use a step-by-step approach to jump-starting your school building improvements while ensuring that the financial support will be available to carry out the desired improvements.
Presented in Partnership with Habeeb and Associates
---
In the Beginning
Date: Wednesday, April 25, 2018
Time: 04:00 PM Eastern Daylight Time
Summary
In this webinar, we will be exploring how to get started on your Journey in creating your Modern Learning Utopia! Beginning with the end in mind, we will explain how to focus on the "R" in STREAM and how to focus on Religion in modern learning environments and cultures.  Participants will leave with ideas and templates for creating a plan for starting a modern learning revolution in their own schools. The Beginning!
Presented in Partnership with Office Depot/Xperience Inc.
---
Triage for the Bullied Child: An Opportunity for Live Q&A with Jodee Blanco
Date: Tuesday, May 01, 2018
Time: 04:00 PM Eastern Daylight Time
Summary
This session will provide some practical steps in supporting victims of bullying in your school while addressing core issues that can help prevent bullying and care for all concerned.  National speaker, author and bullying survivor, Jodee Blanco will take your questions live in this interactive Q&A opportunity.
Presented by Jodee Blanco
---
Formative Assessment Firehose
Date: Wednesday, May 02, 2018
Time: 07:00 PM Eastern Daylight Time
Summary
Participants will gain exposure to a wide variety of online Formative Assessment Tools.  Short demonstrations will show viewers the teacher-side and student-side of eah gool as well as discussing the features and benefits of each in the classroom.  Tools to be explored are Google Forms, Kahoot, Quizizz, Plickers, Go Soap Box, Formative and More!  Presented by Keven, Rinaman, Director of Technolgy at Calvert Catholic Schools in Tiffin, OH.
Presented by Keven Rinaman
---
STEM Ready Part 1: Branding and Leadership
Date: Thursday, May 03, 2018
Time: 04:00 PM Eastern Daylight Time
Summary
Part 1 of a 2 part series:
STEM Branding and Leadership
Branding for Innovation and building STEM leadership in the Classroom or within your School
This course is designed for school teams who are interested in creating and sustaining their school's STEM identity/brand.
In this course participants will
•             Identify where you are as a STEM school within the context of the Catholic World View
•             Brand for innovation and STEM identity
•             Recognize the STEM strengths on your campus
Presented in partnership with Grand Canyon University