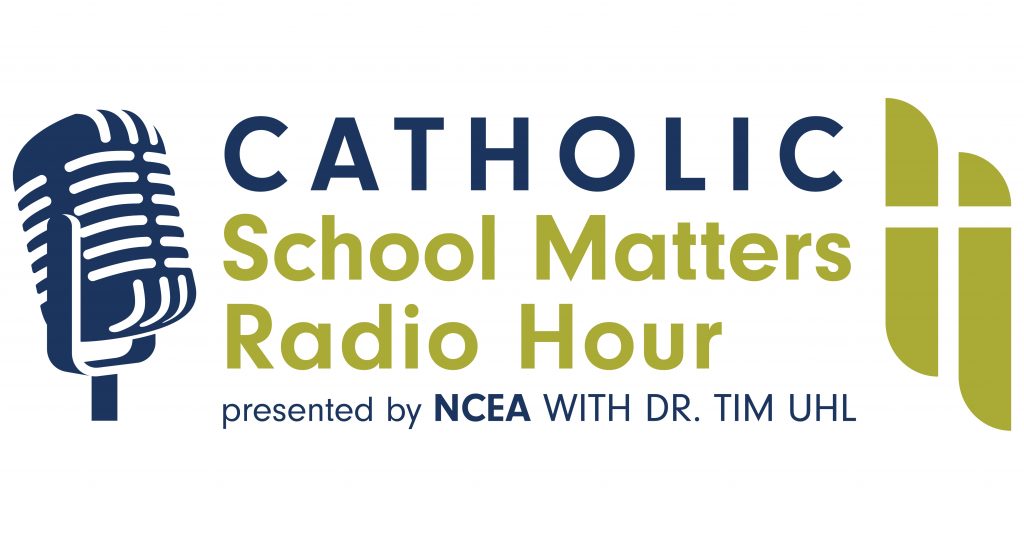 Fresh off of Catholic Schools Week, we should all be feeling great about our schools. Before that great feeling wears off, remember that Catholic Schools can tend to become isolating. We all subscribe to a certain degree to the principle of subsidiarity—meaning that as many decisions should be made at the local level. We all celebrate our agility and faithfulness to our own communities and cultures. But in so doing, we risk isolating our teachers and principals on lonely islands.
One possible solution is the NCEA Convention. By far the best thing that NCEA produces every year, this gathering of 10k Catholic educators is a chance to celebrate, develop new connections, and learn in solidarity with fellow Catholic educators all around the country.
Now is the time to make the commitment to the convention in Chicago April 23-25. There's a great lineup of speakers, exhibitors, and liturgy to feed your brain and your soul. On Wednesday's podcast, I spotlight one NCEA leader (Matt Russell) who offers a convention overview, two great presenters (Roy Petitfils and Mike Patin) who are both well-travelled Catholic speakers and inspiring models of faith, and the keynote speaker, Dr. Ann Garrido, the professor of homiletics (!) and author of several well-known books such as Redeeming Administration.
The list of great speakers is amazing: Jodee Blanco, Sr. Nancy Usselman, Ken Willers, Jennifer Trefelner, John Meehan, Mary Pat Donoghue, the incomparable Lincoln Snyder, and many more.
I hope you consider making the trip to convention and encouraging others to attend, too. It's a chance to continue the momentum of Catholic Schools Week and join your fellow educators in solidarity. Here's the link to the convention web page.
Top 5
Happy February! In this week's newsletter and podcast, I preview the NCEA Convention. I hope you consider committing to convention and encouraging others as well. We need a great turnout in Chicago! The Top 5 links:
In the American Catholic news section, the first article highlights a Boston College report on the priesthood. The article (and the link to the report itself) shed light on the importance of proper formation for our ministers (clerical and lay). It's a thought-provoking reflection on what the Church needs right now.
Because it was Catholic Schools Week, there is a plethora of content generated by our schools last week. Take a glance at the success of Diocese of Grand Rapids, a unique partnership in Cleveland, the vision in Springfield, a new scholarship program in Lincoln, and the challenges of the New Orleans schools.
In the Leadership section, the first article from Forbes highlights one of the central problems of leadership—how to give effective positive feedback. If you've struggled (like me) to give timely and authentic positive feedback, this is a great article to read.
The next article in the same section is a link to a podcast and accompanying article from Vicki Davis aka the "Cool Cat Teacher" about motivating teachers. As we enter the doldrums of February, it's a timely piece to discover suggestions on how to motivate teachers to change with joy.
In the Teaching & Learning section, the essay by David Brooks in the New York Times entitled "Students Learn from People They Love" is a great reflection about community and points to one of the reasons for the success of Catholic schools.
Have a great week!
Podcast
On this week's Catholic School Matters Radio Hour podcast, I am previewing the NCEA Convention April 23-25. First, Matt Russell gives an overview of the convention. Then author, podcaster, and speaker Roy Petitfils previews his two talks and describes his work. Mike Patin then describes his two presentations as well as his ministry. Dr. Ann Garrido, the keynote speaker at Convention, discusses the messages she hopes to convey to Catholic educators and explains her fervent quest to see all 50 states before she is 50 (among other things!).