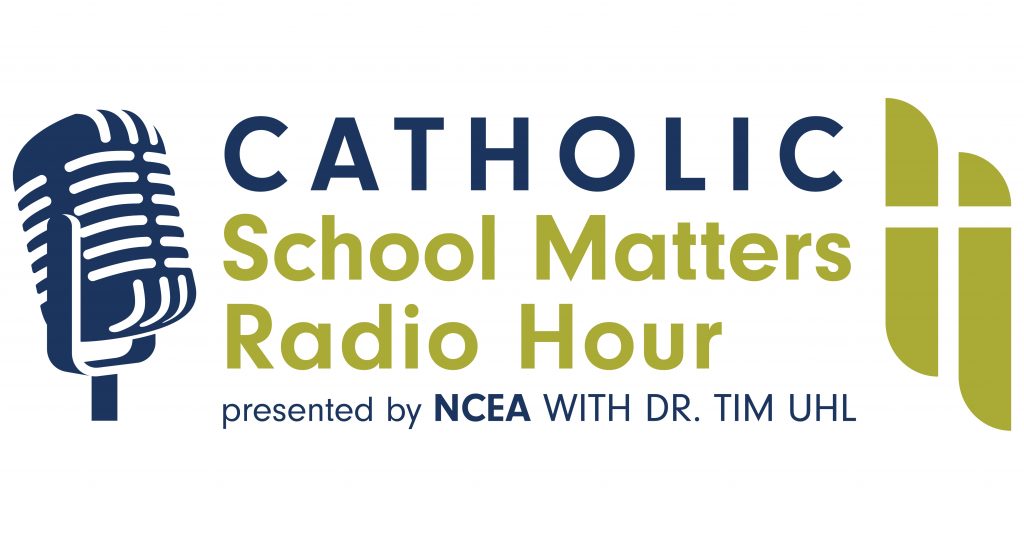 Prayer enlarges the heart until it is capable of containing God's gift of himself.—Saint Teresa of Calcutta
I often hear prayer described as something we should do in order to promote Catholic identity. School leaders are often challenged to be prayer leaders and to promote community expressions of prayer. While this is certainly important, I have found prayer to be a crucial component to leadership. Prayer can form our professional practice (as educational leaders, principals, teachers), framing our work and enlarging our hearts to make our work more meaningful. The following are ways I pray and the corresponding benefits I have uncovered:
Gratitude: Thanking God for all the blessings and graces in my life serves as a daily reminder of all that is good. During these busy times, we can become overwhelmed with the crises and problems of the work. It is good to ground myself in gratitude. Then I will often find myself giving thanks and praise more liberally for the great people and outstanding happenings in our schools.
Intercession: I have a few friends who are grieving recent losses and a few others who are battling cancer. I have friends fighting addiction, others looking for work, and many, many others who are struggling. When I pray for them, I am connecting to a community and making my daily work more meaningful. It causes me to listen for the pain and despair in the voices of the people I encounter and gives me opportunities to connect.
Reflection: I usually look at the daily readings (and tweet out my favorite excerpt). I can usually find something that gives me pause and redirects my focus. When I truly enter into this mindset, it gives me the ability to slow down and think about what is being revealed to me during my work. I find myself asking, "What is the conflict truly about?" and "How can I help work toward a solution?"
Devotion/ritual: I find comfort in praying the rosary. Yes, it can be repetitive (!) and can sometimes feel like I'm just going through the motions. My work can likewise seem repetitive at times and having faith that there will be ups and downs allows me to trust that the moments of desolation will not last. In the same way, when crisis erupt, I have faith that better times are around the corner. I am often called to keep showing up, to keep plugging away in hopes that my labor will someday bear fruit.
Examen: Ignatius preached that the Examen was the most important prayer each day. Giving pause to reflect on where God was speaking to me, where I struggled, where I found joy, and where I am feeling pulled are all great exercises. If I don't reflect on my days, I find that I repeat many of the same mistakes and miss signposts.
Prayer isn't something I "do" in order to be a better Catholic school leader. It's something which forms my life and professional practice in order to make me more effective. It enlarges my heart in order to make me a more capable disciple.
Top 5
This week's newsletter lands right in the middle of National Catholic Sisters Week (March 8-14)! Here is the website. I certainly encourage all school leaders to honor sisters working in your schools and reach out to sisters/orders who once staffed your schools. I've heard of schools asking their students to send cards or bringing in sisters for an All-School Mass and tour.
This week in honor of Lent, I'm blogging about prayer and leadership.
The Top 5 Links:
In the Catholic news section, NCR published a great article about how to create a Vatican II parish. I suggest you read it and replace "parish" with "school" and see what ideas emerge.
In the Leadership section, the absolute best article of the week is from Education Week. "The Hidden Logic of American Underachievement" challenges how we educate. I've often said that you can't rely on parent or student feedback about teacher effectiveness. Sometimes the teachers who challenge students and expect excellent effort are the ones who receive the most complaints. Whereas the teacher who doesn't challenge students, gives each student top scores, and avoids any conflicts does not receive complaints from students or parents. This article might force you to reexamine your approach.
The next article from Jennifer Gonzalez asks principals "Are you Brave Enough to Ask for Staff Feedback?"
In the Teaching & Learning section, there is a great article on "in the ear" instructional coaching. We have great new technology tools (video, Huddl, etc) but I'm not sure we've integrated them into our professional practice. And instructional coaching is certainly one area where we can all improve.
In the Miscellany section, The Atlantic published a thoughtful piece on our workaholic natures, "The Religion of Workism is Making Americans Miserable."
Have a great week!
Podcast
On this week's Catholic School Matters Radio Hour podcast, I bring on three great guests. First, Dr. Tim McNiff of the Archdiocese of New York comes on to discuss his career and the state of Catholic schools. Dr. McNiff is retiring at the end of the month so it is an appropriate time for our first podcast conversation. Then, principal Abigail Akano of Sacred Heart School in the Bronx comes on to discuss the difference that the Partnership Schools initiative has had on her school. Finally, youth leader Katie Prejean discusses teaching religion, what it was like to go to Rome for the pre-summit on young people, and what she loves about her ministry.