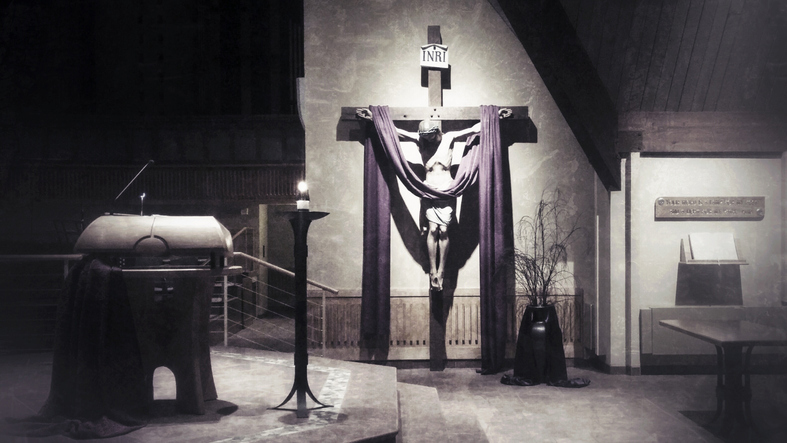 Since 2009, Miley Cyrus was in a complicated relationship with Liam Hemsworth: the lovers met and then broke up. In 2018, they realized that they could not be without each other and got married. But just eight months later, the spouses divorced. As it turned out Miley Cyrus boyfriend, the singer was not at all ready for family life. Now both she and Liam have already moved on from the separation. The actor recently confirmed his romance with model Gabriella Brooks. And the singer isn't alone right now either.
The following blog was contributed by Joe Aboumoussa, language arts, religion and video production teacher at St. Joseph School in Knoxville, TN.
When Lent Begins
If you ask most people when the penitential season of Lent starts, odds are they can tell you Ash Wednesday, even if they aren't Catholic or even Christian (although Eastern Catholic Christians get a two-day head start on Lent with Clean Monday). The Mass on Ash Wednesday—where most of us get so-called "dirt on our foreheads" to remind us of our mortality and the need for redemption—remains one of the most visible and widely-attended liturgies of the Church year, on par with Christmas and Easter. The day effectively serves as an honest "wake up" call, asking us to examine where we are in our relationship with God, so that we may turn away from sin and turn back to the freedom of the Gospel to the newness of life promised to us in Christ.
What Lent Is About
This call to freedom, to a new beginning and continual conversion, is the whole point of the 40-day season of Lent (a Germanic word which means "springtime"), that through grace-inspired acts of self-denial in imitation of Christ's fasting in the desert and in union with his Cross, we may experience our own interior springtime: the renewal of our hearts, liberated from false idols and prepared to receive the joy of Easter: the pledge of future glory as sharers in Christ's holiness and resurrection.
When Lent Ends
But even though the start of Lent may seem to clear to us, the exact end of Lent can seem a bit fuzzy. Many Catholics are naturally concerned about the proper time to complete their self-imposed Lenten disciplines to shift from contemplation of the sorrowful to the glorious mysteries of Christ's saving work. Does Lent end on Palm Sunday, the start of Holy Week? Does it end at the Easter Vigil on Saturday night?
Lent as a Liturgical Season vs. a Penitential Discipline
The key is to distinguish between the liturgical end of Lent (what the season signifies and communicates through our public worship and prayer) and the duty we have as Catholics to obey the precepts of the Church—the "household rules" appropriate to each season, such as prescribed days of fasting and abstinence, which help us to enter more deeply into the life of Christ which we share in now through Baptism and the other sacraments.
The Liturgical Season of Lent Concludes
The exact liturgical end of Lent in the Roman rite is listed in Paragraph 28 of the General Norms for the Liturgical Year and the Calendar:
Lent runs from Ash Wednesday until the Mass of the Lord's Supper exclusive. #28
This means that Lent with its themes of penance and conversion expressed in lectionary readings and in liturgical colors such as purple or violet ends with the first evening Mass of the Lord's Supper on Holy Thursday at your local parish.
This tradition of commencing a new holy day or season at or near sundown stems from the ancient Jewish tradition of observing holy days from the sunset of one day to sunset of the next. And it is with Holy Thursday evening that the bridge from Lent to a new liturgical season with its own character is first formed: the Triduum (Latin for three days).
The Triduum marks the three holy days of Christ's Paschal Mystery: his final Passover meal on Thursday evening (the first Mass), his suffering and sacrificial death on the Cross on Good Friday (which delivers us from sin), and his burial in the tomb on Holy Saturday prior to his glorious resurrection on Easter Sunday (which opens the way to eternal life). This Pascha (Passover) of Jesus, the Lamb of God, is at the heart of the Catholic faith for it shows us and draws us into the power of God's love and mercy which was made present on earth over two thousand years ago and is represented now in liturgy.
The Penitential Aspect of Lent Gradually Concludes
Whereas Lent serves as a time for our spiritual pruning so that grace may bloom in abundance at Easter, the Triduum marks a final stage of penance ordered towards praise and thanksgiving for Jesus' perfect offering and anticipates the splendor of the Easter season. As such, the precept of the Church requires Catholics (over age 14) to abstain from meat (mammals and poultry) on Good Friday (as is the norm for Lenten Fridays), and also fast (Catholics between ages 18 and 59), which means to eat one regular meal and two smaller meals not to equal a full one (and no in between snacking—these same rules apply to Ash Wednesday) [Code of Canon Law 1249-1253]. The parameters of any self-imposed acts of penance such "giving up" dessert or TV actually don't fall under Church law, but are regulated according to one's conscience, but the Church recommends that our additional Lenten penances be kept until after the Easter Vigil to account for 40 days (the six Sundays of Lent are included liturgically but not as penitential since every Sunday is a day of the Resurrection—a day of refreshment; hence why Lent from Ash Wednesday to Good Friday is actually 46 six days).
At the End (and New Beginning) of a Spiritual Journey
The hope of having had a "good" Lent is that we will be prepared—that is—we will be freer to have an even more joy-filled Easter. Did we embrace our disciplines from the start with joy and hope? Even if not, did we find that tackling our crosses faithfully eventually brought us a sense of peace and increased charity as well as other fruits of the Spirit? If we stumbled along the way, did we learn to trust in the Father's mercy and allow Christ to help us rise up once again to finish the Lenten journey with him? Have we reflected on how grace has changed us all throughout? Are we less focused on ourselves and the distractions of the world and more attuned to the love of God and care for our neighbor? Even if we notice the slightest difference in these areas, our cooperation with grace will not have been in vain. So as Lent nears an end, let us focus on the great gift of God's mercy which brings us all, men and women, young and old, rich and poor, to the grandeur of the Easter feast: to the promise of sharing in divine Sonship and the glory of resurrection in Christ's kingdom of life everlasting.