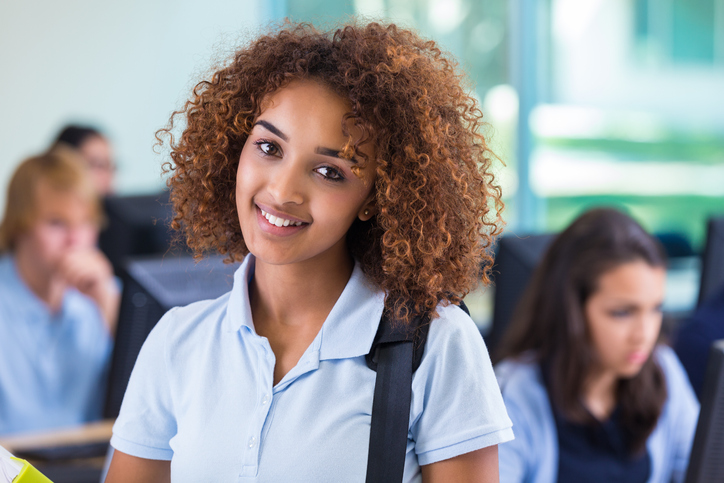 The following blog was contributed by Max Engel, Ph.D., Assistant Professor at Creighton University in Omaha, Nebraska, and co-author of Your School's Catholic Identity: Name It, Claim It, and Build on It, with co-authors Barbara Brock, Ed.D., Timothy J. Cook, Ph.D., Ronald D. Fussell, Ed.D., Jean Louise Hearn, Ed.D. and Fr. Tom Simonds, SJ, Ed.D.
---
Which comes first, a Catholic school's mission or identity? At first this seems like a tough question, a Catholic-school variation of the "chicken or the egg" conundrum. However, a different analogy effectively illuminates the current question: To put mission before identity is like preparing for a trip without knowing why or where you are going. The trip might work out, you might get lucky and find yourself at a national park with a tent, bug spray, camp stove, and sleeping bag, but you may wind up taking that same equipment on a trip to see a Broadway show, which would have a host of problems! In short, the why of our trip guides what we pack and what we do. It's the same thing for a Catholic school's identity in relation to its mission: The why, or identity, of a Catholic school precedes the what, or mission, of a school.
A far more productive question for a school's identity and mission than asking "Which comes first?" is asking "How can my school deepen its commitment to its Catholic identity and so more fruitfully live out its mission?" It was this question at a 2016 NCEA Institute for Catholic School Leaders that prompted my co-authors and I to write Your School's Catholic Identity: Name It, Claim It, and Build on It. We had seen the increased emphasis on Catholic school mission in the previous decade or so and were heartened by the reception of the National Standards and Benchmarks for Effective Catholic Elementary and Secondary Schools but were also aware of Catholic school leaders' questions in response that could be summed: "How do I do that?" Leaders can do this most effectively by drawing on their school's identity to inform every aspect of the school, making certain the "what" or mission of the school manifests and deepens its why or "identity."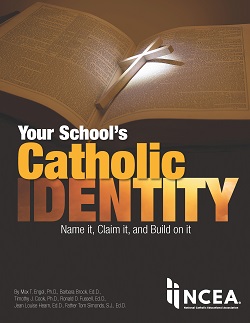 The first chapter of the book provides a theological basis for Catholic schools. For example, asking about the Catholic identity of your school is in fact a deeply theological question. Fr. Michael Himes begins his 1995 book Doing the Truth in Love with the seemingly simple question, "Who are you?", but he could have easily asked: "Why are you?" or "What's your why?" to use Simon Sinek's well-known question (2009). Fr. Himes then demonstrates that our typical responses are inadequate: our name, age, height, vocation, anything we usually respond—all those are descriptions, not definitions. You as an individual can describe but not define yourself because the very core of your existence, your definition, rests in God who is ultimately a mystery to us. You can ask the same question of your Catholic school: "Who are you? What's your why?" and again you might be tempted to answer with your school's name, location, enrollment, grades taught, founding order, or mascot, but all those attributes, important as they are, describe your school but do not define it. Your school's "why," its core identity, is a part of the Body of Christ that is the Catholic Church and is continuously revealed to the extent that the community is aware of and cultivates its relationship with God through his son Jesus Christ. The remainder of that first chapter builds on both the Nicene Creed and the "Defining Characteristics of Catholic Schools" from the National Standards and Benchmarks for Effective Catholic Elementary and Secondary Schools and includes important religious faith terms for all Catholic schools.
Throughout the book we ask you what your school already is doing based on its Catholic identity, how that can be more explicitly articulated, and ultimately more significantly incorporated or celebrated. For example, in different chapters we invite you to consider how your school's Catholic identity informs hiring school personnel, planning spiritual formation of faculty and staff, developing the academic curriculum, recruiting new students and families, and making wise decisions for financial stewardship; in all there are fourteen chapters, plus robust references and appendices.
We envisioned a book that could be the base of a series of workshops or ongoing professional development. Each chapter includes discussion prompts, checklists, and thought exercises for you and your team to evaluate aspects of your school and discuss further. The appendices include helpful graphic organizers. Further, every chapter is indexed to the National Standards and Benchmarks for Effective Catholic Elementary and Secondary Schools and includes a short list of further resources relevant to the chapter's topics.
The other day my daughter's Catholic school administration sent all parents a survey that "focuses on Catholic identity," which turned out to be the "Catholic Identity Program Effectiveness: Parent/Community Survey" available through the Catholic School Standards Project. Collecting information in an ongoing manner from all constituents is a crucial first step for naming, claiming, and building on a school's Catholic identity. This book is a good guide to the necessary subsequent steps to make sure that your Catholic identity guides your school's mission and is at the core of every aspect of the school.