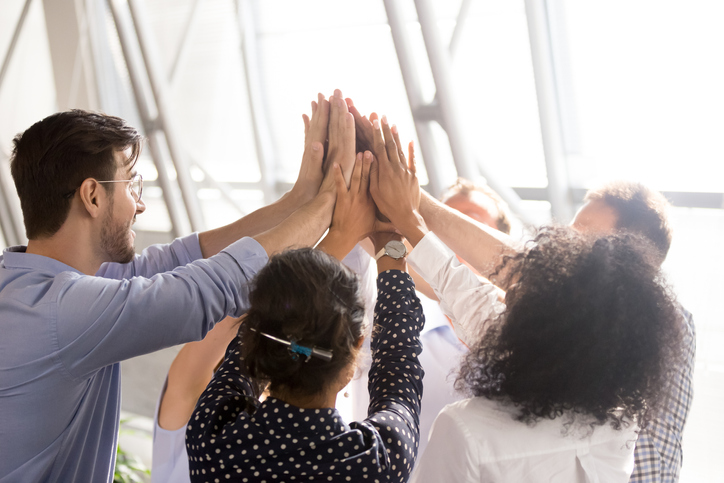 Dear Members:
I am writing to let you know of upcoming changes at NCEA, and how we will implement new positions to engage with membership at all levels.
Jill Annable, senior vice president for programs, will be leaving NCEA on July 15 to serve Catholic schools as a consultant through the Andrew M. Greeley Center for Catholic Education at Loyola University. Colleen McCoy-Cejka will be leaving NCEA as director of professional learning on June 30 to consult and provide program development on inclusion to Catholic schools. We're immensely grateful for the contributions that Jill and Colleen have made to NCEA, and our work on the NSBECS Advisory Council, microschools, the global Laudato Si' Action Platform and professional development will continue under new leadership.
I am pleased to announce Karen Barreras, former superintendent for the Diocese of Reno with some 30 years' experience in Catholic education, as our director of leadership engagement. Her primary role will be to work with Catholic school superintendents and network leaders, ensuring that we have strong peer networks in every state and across every region. Our focus is to bring leadership together in national professional learning communities, using this collaborative infrastructure to strengthen the mission.
John Galvan begins work at NCEA on July 1 as the director of catechetical assessments, overseeing NCEA's formative assessment tools of Information for Growth (IFG) and Assessment of Child Religious Education (ACRE). John's work as director of schools for the Diocese of San Diego reflects his love of the teaching mission of the Catholic Church and has been a hallmark of his work at the diocesan level for the last eight years.
Laura MacDonald will be stepping in as our new director of professional learning. As an educational leader at diocesan, state, county and district levels, Laura has extensive experience mentoring and leading teachers. The upcoming professional development programs already in place for spring and summer will continue as planned. We will be hiring a new senior leader for our content team in the near future. For the time being, please direct all communications you would send to Jill or Colleen to [email protected]. 
We've posted the new position of educational content coordinator. The collective wisdom and activity in the field are tremendous, and as your national association our first role is to connect you to peers and partners that will help you have excellent schools. The educational content coordinator will lead in navigating that world, ensuring that members at every level find the best people, resources and ideas. We have an archive of books, webinars, recorded sessions and other media that we will curate for our members. Moreover, we are investing heavily in a new website that will guide members to a portal page and resources specific to their job, and we look forward to sharing more about this effort as the work progresses.
We also are working to fill our digital project coordinator position, whose primary role will be to collaborate with internal and external teams, stakeholders and corporate partners to manage our media channels, advancing projects throughout our organization.  
We are grateful for the ongoing service of our content team, including vice president of public policy Sister Dale McDonald, vice president of research and data Annie Smith, and data analyst Sarah Huber. NCEA is truly graced with an entire team dedicated to the mission of Catholic school education and serving our membership.
Our events calendar for the coming months remains full, including our Law Symposium in Louisville, KY, July 7-10, 2022; our Catholic Leadership Summit and New Superintendents Academy in Arlington, VA, October 15-19, 2022; and NCEA 2023 in Irving, Texas. We will continue to offer a robust slate of in-person and online conferences, cohorts and regional events. 
Please join me in wishing Jill and Colleen well in their new endeavors and welcoming Karen, John and Laura to their new NCEA roles.
Peace,
Lincoln Snyder