Written by Stephen Spiewak, Hallow, [email protected]
Pope Francis once said that "no teacher is ever alone: they always share their work with other colleagues and the entire educational community to which they belong."
Hallow is proud to support the vital work of Catholic educators with the launch of Kids' Prayers, Curriculum and Daily Virtue.
The full slate of resources are available to teachers immediately inside the Hallow teacher portal, while the Daily Virtue series, created in partnership with the Dominican Sisters of Mary and Education In Virtue, is available to teachers and children in the Hallow app.
Sr. Mary Bethany, O.P., serves as the voice for the Daily Virtue series, which helps children learn the importance of hope, charity, justice, patience and more. Daily prayer series on Hallow have been extremely popular with adults. Children will love the daily dose of goodness as well!
The goal of Kids' Prayers, Curriculum and Daily Virtue is to help equip elementary school teachers with the tools to make faith accessible to the children they teach.
The new array of prayer resources, lesson plans and catechesis targets children in the 2nd and 5th grades. Still, it is designed to allow teachers to easily extend the content or scaffold up to it depending on the particular grade they teach.
It features the introduction of characters Hallie and Harry, brother and sister sheep, who help make faith accessible to young people.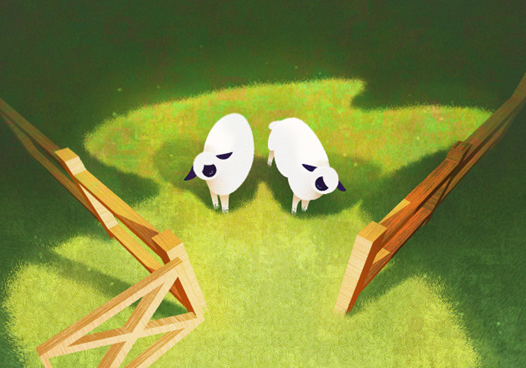 The Hallow app offers sessions for all children across the spectrum of Littles, Middles and Teens.
These uniquely developed resources for curriculum building are offered through Hallow for Schools, which already includes great resources for teachers of all grades, including:
Catholic Social Teaching
Classroom Prayers
Sacrament Prep
Athletes and Influencers
In addition to supporting the professional efforts of teachers in educating the hearts and minds of young people, Hallow aids the personal prayer lives of educators themselves.
"I'd been through Catholic school and gone to Mass every week, but didn't spend that much time in individual prayer with God," said one Catholic school teacher. "As soon as I downloaded the Hallow app, I noticed my individual prayer time increased exponentially."
Learn about exclusive NCEA educator discounts and discover everything that Hallow for Schools offers by scheduling a time to meet with the Hallow team.
Hallow is a proud partner of the NCEA.
RELATED: How to Pray with Kids