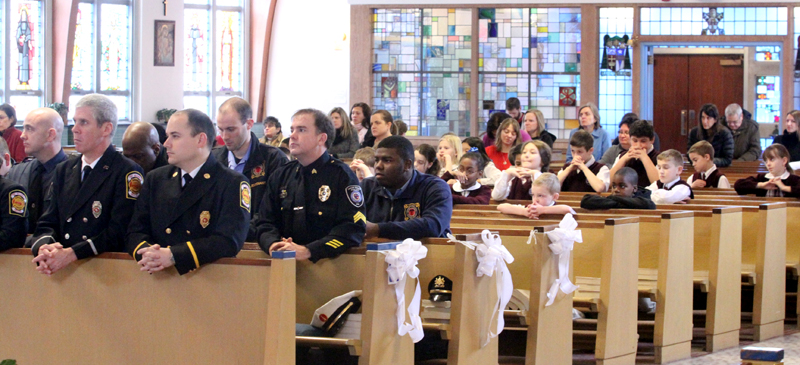 NCEA is pleased to share the wonderful stories happening in Catholic schools. To share your story, please email nceatalk@ncea.org.

During Catholic Schools Week, the students, faculty and staff of Good Shepherd Regional Catholic School in Ardsley, Pennsylvania welcomed peace officers including police, firefighters, EMTs and other first responders from five municipalities in the eastern Montgomery County area for Mass at Queen of Peace Church. Father John Nordeman, pastor, was the celebrant for the Mass on Friday, January 30. To view photos, please visit CatholicPhilly.com.
Photo by Sarah Webb.