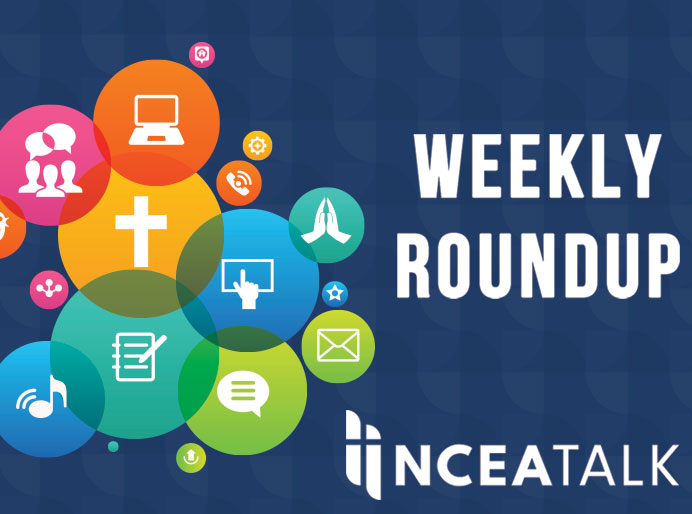 Didn't have the chance to check in with NCEA Talk each day? We've got you covered. Each Friday NCEA Talk will post a roundup of Catholic education news and resources from the week.
Reflections on Catholic School Leadership, Governance, and Strategy
Saint Susanna's new principal: 'I owe a lot to the system'
Communicate and Collaborate with Catholic School Classrooms
---
Catholic School Educators: Call to Discipleship
NCEA is pleased to share its new weekly reflection series "Catholic School Educators: Call to Discipleship" for the new liturgical year. This series shares reflections for educators contributed by Justin McClain, teacher at Bishop McNamara High School and author of Called to Teach: Daily Inspiration for Catholic Educators. The weekly reflections are a regular feature in our Friday Weekly Round Up blog posts on www.nceatalk.org – check back each Friday for a new weekly reflection.
Sixteenth Sunday in Ordinary Time – July 23, 2017
Gospel Reading: Matthew 13:24-43
"The kingdom of heaven is like a mustard seed that a person took and sowed in a field. It is the smallest of all the seeds, yet when full-grown, it is the largest of plants. It becomes a large bush, and the 'birds of the sky come and dwell in its branches.'"
An interesting feature of the mustard tree is how its branches spread out. Evangelization – spreading the Gospel – is meant to take us beyond ourselves and our comfort zones, into the "peripheries," as it were, to draw our students and others to the person of Jesus Christ.
How are we, in turn, encouraging our students to facilitate their "branches" spreading far and wide, since they too are disciples who are called to take part in the Good News?