The following article is a reprint of "Saint Susanna's new principal: 'I owe a lot to the system'" by Ginny McCabe Contributing Writer.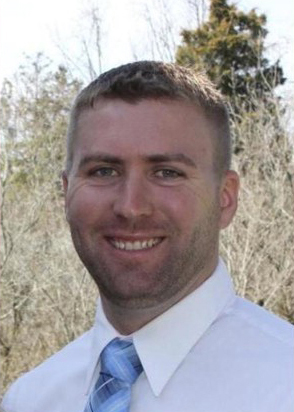 Dan Albrinck is the new school principal at Saint Susanna School in Mason [Ohio]. With the new role, he said he's devoted to serving the parish and the community as he readies to start the school year on Aug. 16.
I see this as the role where I can give back the greatest amount, Albrinck said.
Q: It sounds like your family had a calling to be teachers, or in education. Why do you feel called to it?
A: I think the biggest part is we get to give back to our community. My background, what I've learned and what I've seen from my family, and others in education, is the fact that it's the best way that I could give back to my parish, my community and help out the kids.
Q: As far as being a principal, do you feel like some of your biggest inspiration comes from your family members?
A: I would say one hundred percent, yes. Absolutely. Seeing the relationships they were able to build, and the way they were able to help people. Witnessing what my father, and siblings were able to do for people definitely brought me into the educational field.
Q: How do you feel like your previous experiences have prepared you for the role as principal?
A: I have a wide variety of experiences working in the Catholic schools. I started off teaching junior high Social Studies. I've had roles as dean of students, athletic director, curriculum director and physical education and health teacher. At Saint Susanna, I was the Religion teacher. All of those come together and give me a good idea of what a learner looks like across the board.
Q: What are some of your goals as you prepare to start the school year?
A: The school is in a great position to take off. We do some wonderful things here. Mr. (Kevan) Hartman left us in a great place. I think the biggest thing for me is going to be building that community, and focusing on student learning, bringing in all of the stakeholders, getting their ideas and turning that toward the students, and hopefully, producing great results with it.
To read the full article, click here.
---
Saint Susana Parish School in Mason, Ohio is an NCEA Member School.
OUR School…OUR Parish Community
Saint Susanna School, as an extension of our parish, strives to embody the core values and academic guidelines as set forth by our parish community and the Roman Catholic Archdiocese of Cincinnati. Saint Susanna students are educated, encouraged, and expected to grow in personal faith and witness to Jesus Christ as they maximize their God-given intellectual, spiritual, physical, and moral capabilities. To this end, the leadership of our school, in cooperation with the faculty and families, will strive to create a Christ-centered academic environment where effective, meaningful, and engaged learning and instruction promote student achievement.