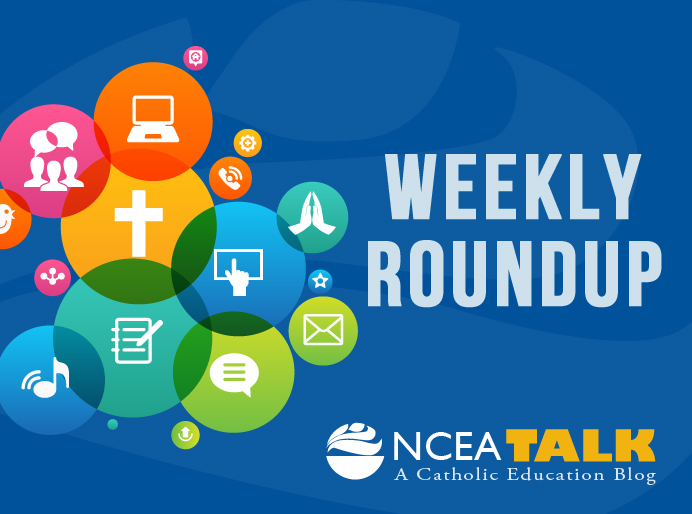 Didn't have the chance to check in with NCEA Talk each day? We've got you covered. Each Friday NCEA Talk will post a roundup of Catholic education news and resources from the week.
In case you missed it…
National Catholic Schools Week 2015 Recap Video is now available on YouTube. Watch it to see photos from celebrations across the country.
LEAD: A Dozen Things Catholic School Board/Council Members Should Do in 2015
LEARN: Register for NCEA 2015 Convention and Expo today. See you in Orlando!
PROCLAIM: Immaculate Conception Grade School Honors Alumna with an NCEA Distinguished Graduate Certificate
The Pope hosted a Google+ Hangout on Thursday – Building Bridges with Children
NCEA is Hiring! Click to read the  job announcements for Assistant Director of Leadership Development, Assistant Director of Professional Development and Public Relations Manager