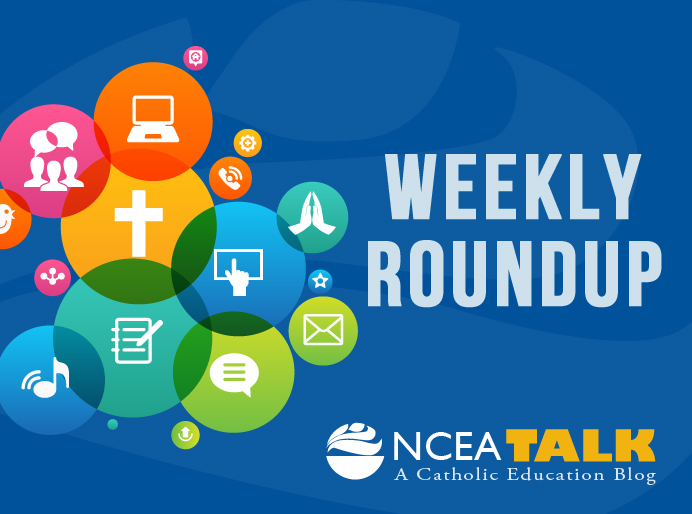 Didn't have the chance to check in with NCEA Talk each day? We've got you covered. Each Friday NCEA Talk will post a roundup of Catholic education news and resources from the week.
In case you missed it…
Monday Morning Meeting – Share your knowledge and resources with your Catholic school educators across the country by emailing nceatalk@ncea.org. This week's questions comes from a social media inquiry seeking school retention studies. If you have information and resources to share, please email nceatalk@ncea.org.
LEAD / LEARN – NCEA 2016 Call for Proposals is Open
LEARN – Readiness and Emergency Management Resources
PROCLAIM – From CAPE Outlook: Private School Students Take AP Exams as Above-Level Rates
Other News and Resources…
Final mass: When a Catholic school runs out of money (USA Today)
Catholic School Leadership Dinner Honors Schools that Serve (fordham.edu)
New St. Mary Catholic Middle School completed (FOX 11 Online | WLUK-TV)