This post was contributed by Shelly Mato, English, History, & Curriculum Coordinator at Saint Joseph's Catholic Academy.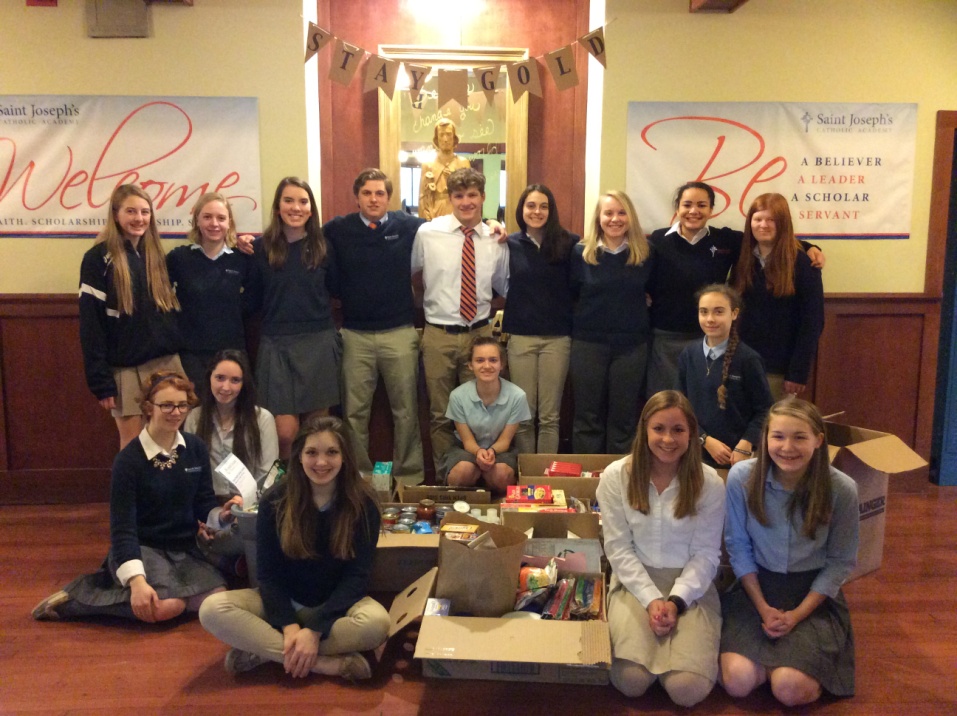 The Pennsylvania State budget stalemate has left food banks across the state short on funds.
Food banks throughout Pennsylvania are suffering," said Carol Pioli, Executive Director of State College Food Bank. "Some of us haven't received the funding we rely on to help those in need in our communities.
Students at Saint Joseph's Catholic Academy in Boalsburg saw an opportunity to help. Led by the school's Service Club, students, parents, faculty, and staff worked together to collect enough items to help restock the shelves of the food bank following its busy holiday season. The donation drive brought in more than 500 items, weighing 493 pounds, to help local individuals and families in need. Items collected included oatmeal, coffee, rice, canned meats, condiments, sugar, soap, shampoo, and more.
"The donation from Saint Joe's came at a critical time," said Pioli. "Donations are important year round, but especially after the holiday season. People are very generous in December," she continued, "but that can make January tough. As the holiday spirit dwindles, so do donations."
We knew that supplies at the food bank would be low after the holidays," said SJCA student Jordan Wiser. "We rallied around Service—one of our four pillars—and thanks to tremendous generosity, we collected a lot of items on the "greatest need list" we received from the food bank. It was a perfect opportunity to come together as a school to serve our community.
Saint Joseph's Catholic Academy, founded in 2011, provides a Christ-centered environment in which students grow and develop and live out the four pillars of faith, scholarship, leadership, and service to our God, their fellow students, their families, and the community.