This post was contributed by Ryan Lombardozzi, NCEA Social Media Coordinator.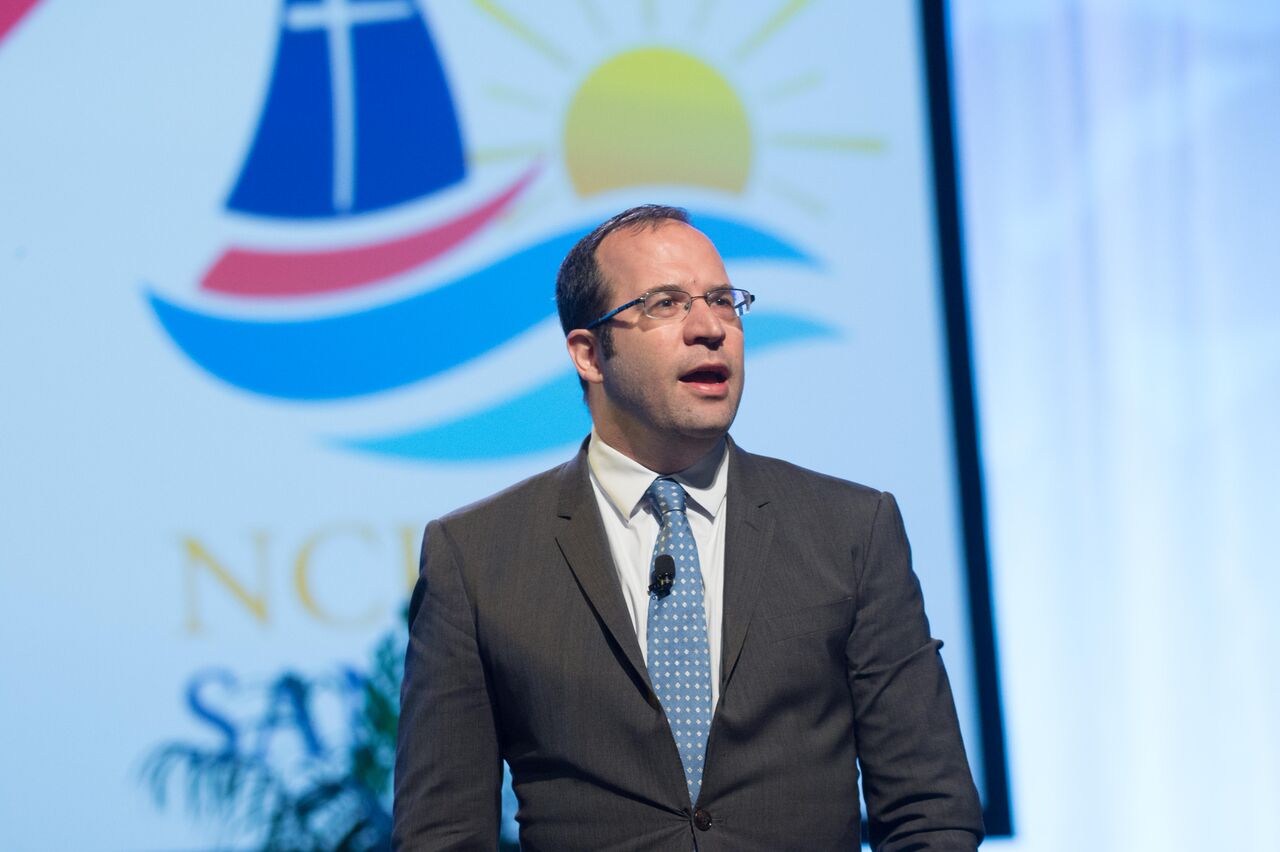 David Coleman, President and Chief Executive Officer of the College Board was the NCEA 2016 Keynote Speaker during Opening Sessions.
During his speech, Coleman imparted upon us five reasons why Catholic educators should be proud with the work they do:
1: Value: Productive solitude
2: Reverent reading of shared texts
3: Admire moments of rest – restful excellence. We need to be architects of our own time and admire moments of rest
4: Gratitude and grace
5: Dignity and pricelessness – Religious Freedom. Great religions education inspires you to understand that things have dignity and pricelessness.
Standout quotes:
Education is a soul craft…the art of shaping the soul and Catholic educators have gifts rest of world needs.

Teachers should have time to breathe, and students should have time to practice –  fewer things better.

We don't need more tests; we need more opportunities.

Teachers are the most important force in encouraging students to apply to AP. By saying, I believe in you.