This post was contributed by the National Catholic Educational Association.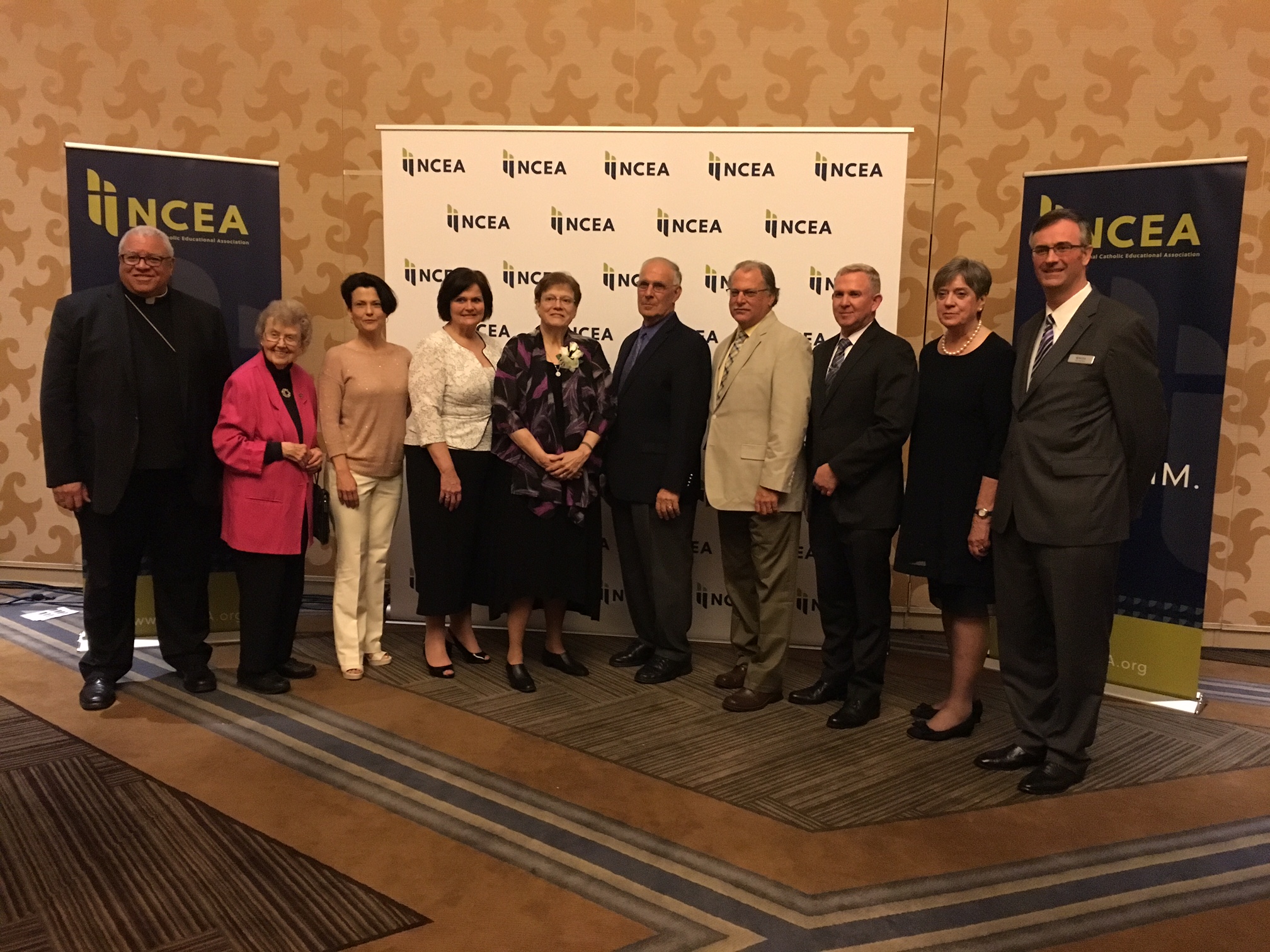 "Catholic school communities nationwide are fortunate to have individuals and organizations who are serving the Church's mission of Catholic school education, which is rooted in the Gospel," said Dr. Thomas Burnford, NCEA interim president at the NCEA President's Awards on Monday, March 28, 2016.
Presented at the NCEA 2016 Convention & Expo, the NCEA President's Awards are five awards bestowed in the names of individuals and organizations who display the significant virtues of contribution, support, leadership and development to further the mission of Catholic education.  This year's 2016 honorees include:
Mary Angela Shaughnessy, SCN, dean of the graduate school, legal counsel and ADA services consultant at St. Catharine College in St. Catharine, Kentucky, will be honored with the C. Albert Koob Merit Award, which is given to an individual or organization that has made a meaningful contribution to Catholic education at any level in teaching, administration, parish religious education, research, publication or educational leadership.
The Archdiocese of Baltimore will be presented with the John F. Meyers Award, which is awarded to an individual or organization that has provided substantial support for Catholic education in the areas of development, public relations, scholarship programs, financial management or government relations.
The Academy of Blended Learning and Excellence in Catholic Education and Leadership (ExCEL) programs at Santa Clara University, which provide 21st century curriculum and leadership opportunities and foster diversity in Catholic education, will be honored with the Catherine T. McNamee, CSJ Award, which promotes a vision of Catholic education that welcomes and serves cultural and economic diversity or serves students with diverse needs.
Larry Keough, associate director of the Catholic Conference of Ohio will be recognized with the Leonard F. DeFiore Parental Choice Advocate Award, which honors a person or organization that has demonstrated outstanding leadership in promoting full and fair parental choice in education.
The Loyola Marymount University (LMU) Center for Catholic Education (CCE) in Los Angeles, Calif., is the honoree for the Karen M. Ristau Innovation Award. This award is reserved for an individual, school or program that has furthered the mission of Catholic education through an innovative program or approach.
For more information on the 2016 President's Awards, please visit:
http://www.ncea.org/about-us/presidential-awards.