This post was contributed by Connie Taylor, NCEA Monarch Grant Program Teacher Leader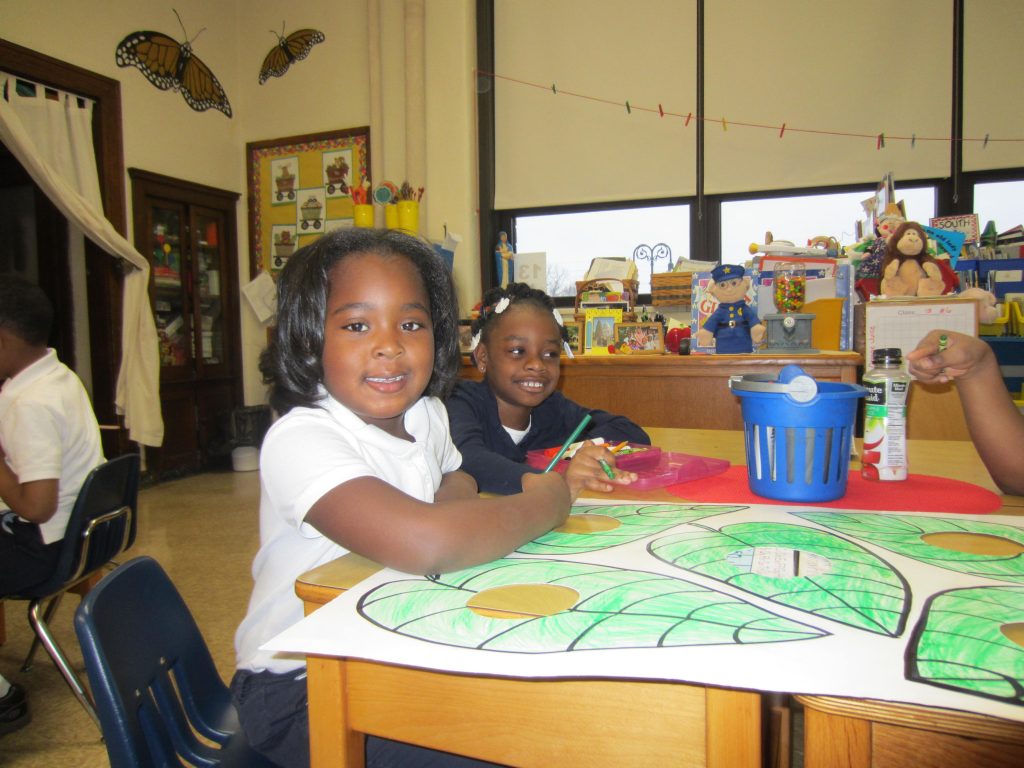 The garden is once again covered in a light blanket of snow as of April 10th.
I was honored to be asked to speak to a group of 50 diocesan teachers, at their L.I.F.E. (Learning in Faith-filled Environment) meeting, in regards to the N.C.E.A. monarch grant. I shared a slide show of photographs associated with our grant project and shared the wonderful things that NCEA and our donor are doing for us.
The First graders have also been very busy making their monarch caterpillar puppets, decorating the scenery and practicing their parts for the educational video we made called "The Very Hungry Monarch Caterpillar," featuring a quote from Pope Francis' -Laudato Si at the conclusion.
For video updates, please watch them here: Monarch Butterfly Activity Video #1 and Monarch Butterfly Activity Video #2.
Learn more about Rosary Cathedral Catholic School's Monarch butterfly activities and more on Facebook and Twitter.
Rosary Cathedral Catholic School in Toledo, Ohio, is a two-time recipient of the NCEA Monarch Rescue Grant. Grantee schools will share monthly updates on their efforts in researching, planning, building, and maintaining the very best monarch-friendly butterfly gardens possible. They will monitor the success or failure of the garden, learning from problems they encounter to plan improvements in subsequent years. Most important, the developing learning modules will incorporate Catholic social teaching on stewardship of the resources God has provided us.
Follow the Monarch Butterfly conversation using #NCEAMonarch, search NCEA Talk using keyword Monarch Butterfly Rescue and view the Monarch Inspiration Gallery on Pinterest.