This post was contributed by Ann Pfalzgraf, NCEA Monarch Grant Program Teacher Leader.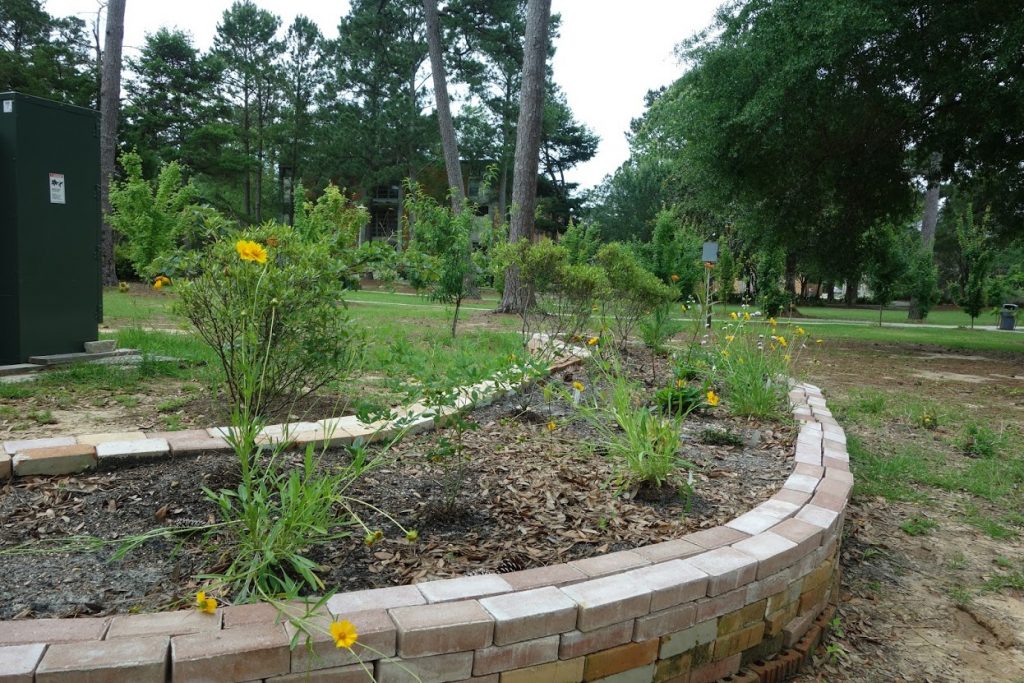 It has been a busy month for us at St. Paul's.  This month has been mostly a wrap up for the nine seniors in the Environmental Science Class.  We finished the final touches on the garden and maintained it by watering and adding mulch as needed.  The seniors graduated last Saturday, May, 14.  This class will be known as the creators of the St. Paul's Monarch Butterfly Garden.  The two remaining juniors have watered the garden during the dry spells and have also taken their final exams.  Tomorrow is our last day of school (Yes, we do finish early in the south, but we begin during the first week of August).
Learn more about Saint Paul's School Monarch butterfly activities on Facebook, Twitter, and Instagram.
Saint Paul's School in Covington, Louisiana, is a recipient of the NCEA Monarch Rescue Grant.  Grantee schools will share monthly updates on their efforts in researching, planning, building, and maintaining the very best monarch-friendly butterfly gardens possible.  They will monitor the success or failure of the garden, learning from problems they encounter to plan improvements in subsequent years.  Most important, the developing learning modules will incorporate Catholic social teaching on stewardship of the resources God has provided us.
 Follow the Monarch butterfly conversation using #NCEAMonarch, search NCEA Talk using keyword Monarch Butterfly Rescue and view the Monarch Inspiration Gallery on Pinterest.