Join NCEA and Jodee Blanco, Bestselling Author and Anti-Bullying Advocate on Tuesday, August 23 for the Compassionate Discipline: How to Turn Compassion Into a Benevolent Weapon Against Bullying In Your School webinar.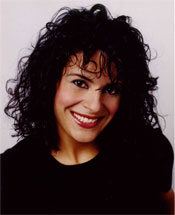 Webinar Description:
Forgiveness and compassion shouldn't just be abstract ideals we as Catholic educators aspire to; they need to anchor every school's core anti-bullying curriculum. This webinar offers educators a simple, practical, and ingenious approach for transforming any bullying situation into an opportunity for healing and growth.
Webinar Details:
Date: Tuesday, August 23, 2016
Time: 4:00 PM  and 7:00 PM EST
Learning Outcomes:
Learn a technique called "Compassionate Discipline," a supplemental approach to traditional punishment that helps students access their humanity, no matter how buried, and develop it like a muscle.
Click this link for registration and more information.
This webinar is offered free of charge as an NCEA member benefit. All registrants will receive the recorded webinar and presentation files.