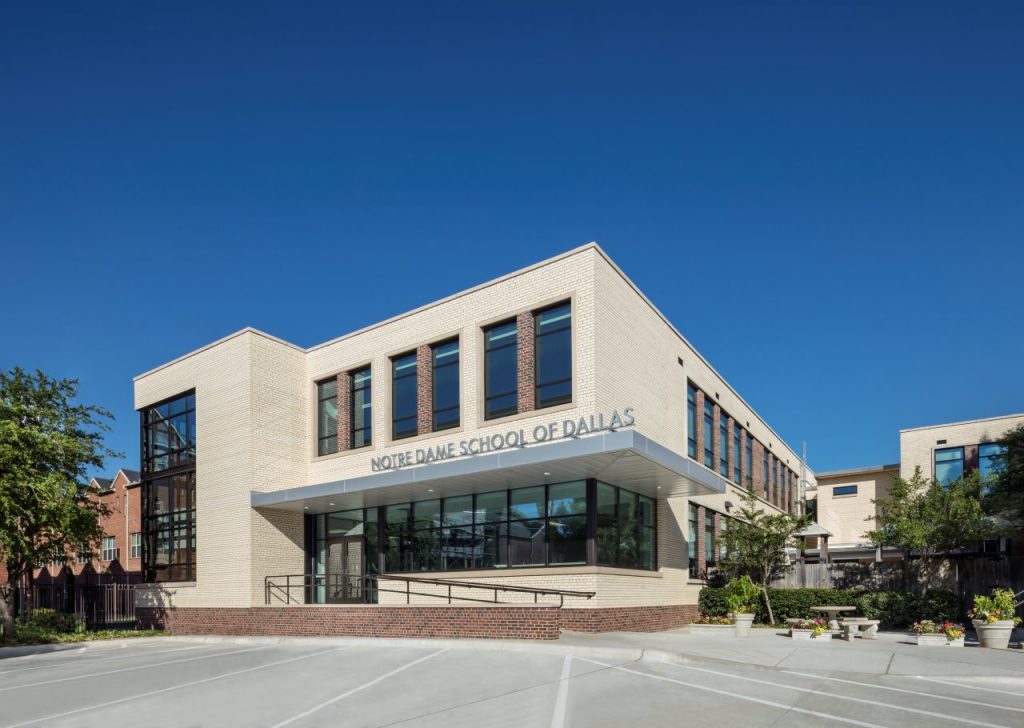 Notre Dame School of Dallas educates students with intellectual disabilities and facilitates their integration into society. For over fifty years this mission statement has guided the Notre Dame School to serve as a unique educational resource in Dallas. The school is the only school exclusively devoted to educating students with developmental disabilities. The school's individualized curriculum insures that each child's needs are met in a caring and appropriate way.
The Notre Dame School of Dallas offers students a variety of opportunities to participate in extracurricular activities including bell choir, choir, school dances, workout program, dance program, a school carnival and the famous Spring Talent Show. The school also works with Best Buddies, Special Olympics and Young Life to create a program that serves to teach and fulfill the whole student. Each semester, upper school Notre Dame students work off-campus at one job site for the first half of the day in both paid and non-paid internships. Students learn about the various opportunities available to them as well as the essential skills they will use in future job opportunities. The Notre Dame School also has a formalized post-graduation job placement program to assist students in their transition into the workforce or an appropriate day placement.
Notre Dame School of Dallas Values
We are faith-based – a private Catholic school founded by the School Sisters of Notre Dame based on their philosophy of enabling persons to reach the fullness of their potential as individuals created in God's image and assisting them in using their gifts to the best of their ability.
We serve the mild to moderate intellectually disabled for whom this education is appropriate.
We are committed to providing financial assistance based on availability of funding to those in need.
We believe in the philosophy of inclusion demonstrated through activities to enhance interactions with the broader community.