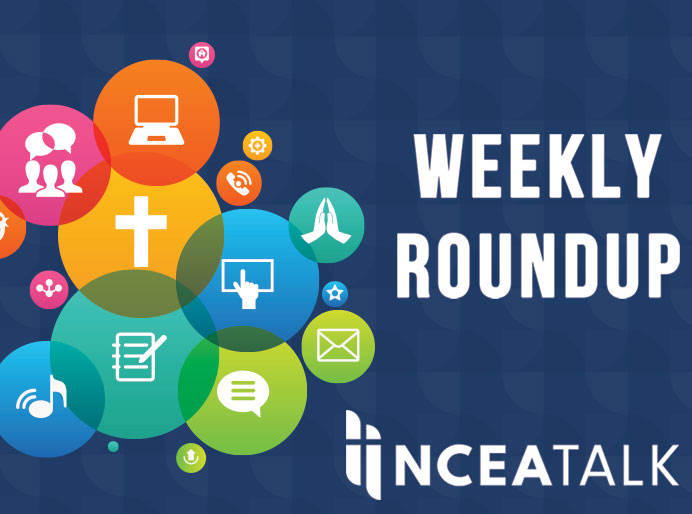 Didn't have the chance to check in with NCEA Talk each day? We've got you covered. Each Friday NCEA Talk will post a roundup of Catholic education news and resources from the week.
In case you missed it…
School Ambassador Fellowship Program
NCEA Monthly Feature School: Saint Mary School in Shrewsbury, Massachusetts
---
Catholic School Educators: Call to Discipleship
NCEA is pleased to share its new weekly reflection series "Catholic School Educators: Call to Discipleship" for the new liturgical year. This series shares reflections for educators contributed by Justin McClain, teacher at Bishop McNamara High School and author of Called to Teach: Daily Inspiration for Catholic Educators. The weekly reflections are a regular feature in our Friday Weekly Round Up blog posts on www.nceatalk.org – check back each Friday for a new weekly reflection.
Christmas Day – December 25, 2016
Reading: Luke 2:1-14
"The angel said to them, 'Do not be afraid; for behold, I proclaim to you good news of great joy that will be for all the people. For today in the city of David a savior has been born for you, who is Christ and Lord.'"
Teaching brings certain fears. However, rest assured that the shepherds in the fields of Bethlehem on that night feared more than you ever will. Step back and let Jesus do his good work in your students. Today, and perennially, rejoice that God came down to us, to raise us up to him. Merry Christmas!
What fear will Christ conquer this day?