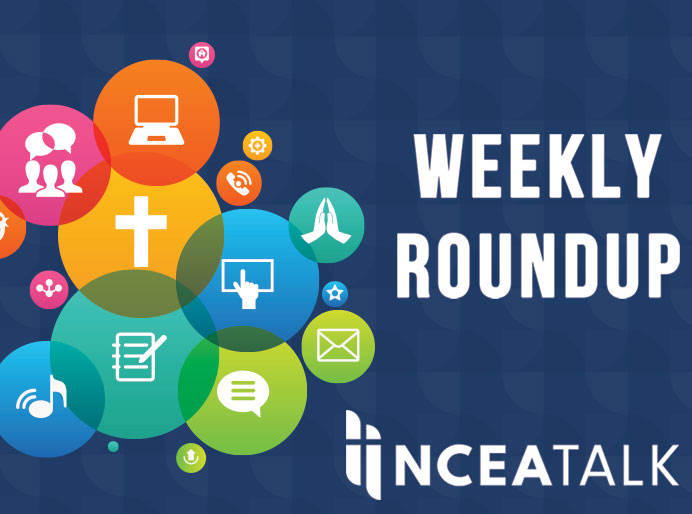 Didn't have the chance to check in with NCEA Talk each day? We've got you covered. Each Friday NCEA Talk will post a roundup of Catholic education news and resources from the week.
A Peek Into St. Ann Catholic School House System – Part Two
Webinar: The Every Student Succeeds Act: Impact on Private Schools
Webinar: Amoris Laetitia: Engaging for Mission Part 1
Don't forget that the last day to take advantage of Early Bird rates is January 23. Register now before rates go up!
---
Catholic School Educators: Call to Discipleship
NCEA is pleased to share its new weekly reflection series "Catholic School Educators: Call to Discipleship" for the new liturgical year. This series shares reflections for educators contributed by Justin McClain, teacher at Bishop McNamara High School and author of Called to Teach: Daily Inspiration for Catholic Educators. The weekly reflections are a regular feature in our Friday Weekly Round Up blog posts on www.nceatalk.org – check back each Friday for a new weekly reflection.
Third Sunday in Ordinary Time – January 22, 2017
Gospel Reading: Matthew 4:12-23
"The people who sit in darkness have seen a great light."
We are now a few weeks into Ordinary Time. We can occasionally be tempted to think of Ordinary Time as "normal time," "regular time," or some similar designation. However, in this case, "ordinary" is related to the word "order," in that during Ordinary Time, the Church orders our hearts for the remainder of the liturgical year. Throughout the year, we have more than the expectation – indeed, we have the privilege – of sharing the light of Christ with our students, in order to enliven their hearts and minds as they consider his eternal truths.
How have you encouraged your Catholic school community to bring the light of Christ into the world?