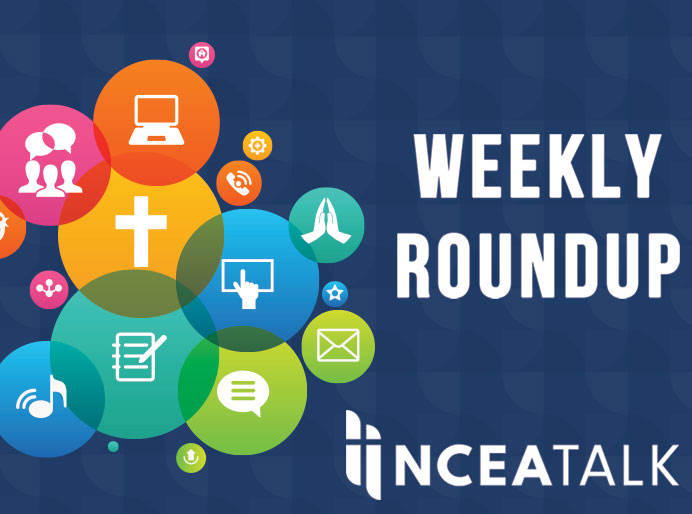 Didn't have the chance to check in with NCEA Talk each day? We've got you covered. Each Friday NCEA Talk will post a roundup of Catholic education news and resources from the week.
Catholic School Board Conference 2017
A Message from Pam Bernards, Ed.D., Director of Professional Development
International Night at St. Michael School in Annandale, Virginia
An Inclusion Revolution: A Chicago School's Journey
Answering the Call to Inclusive Catholic Education
---
Catholic School Educators: Call to Discipleship
NCEA is pleased to share its new weekly reflection series "Catholic School Educators: Call to Discipleship" for the new liturgical year. This series shares reflections for educators contributed by Justin McClain, teacher at Bishop McNamara High School and author of Called to Teach: Daily Inspiration for Catholic Educators. The weekly reflections are a regular feature in our Friday Weekly Round Up blog posts on www.nceatalk.org – check back each Friday for a new weekly reflection.
Second Sunday of Lent – March 12, 2017
Gospel Reading: Matthew 17:1-9
"Lord, it is good that we are here."
Peter's proclamation of "Lord, it is good that we are here" is not the issue; the problem is that his thoughts immediately turned to worldly concerns, rather than appreciating that he was able to behold God's glory. As educators in Catholic schools, we are called to draw our students to both be present to Jesus and to draw them to know that he is always present to them, indeed to all of us of course. In the midst of so many distractions, we must offer them what the world cannot: true hope for their futures, oriented toward eternity.
How can we invite our students to seek refuge in God's presence?