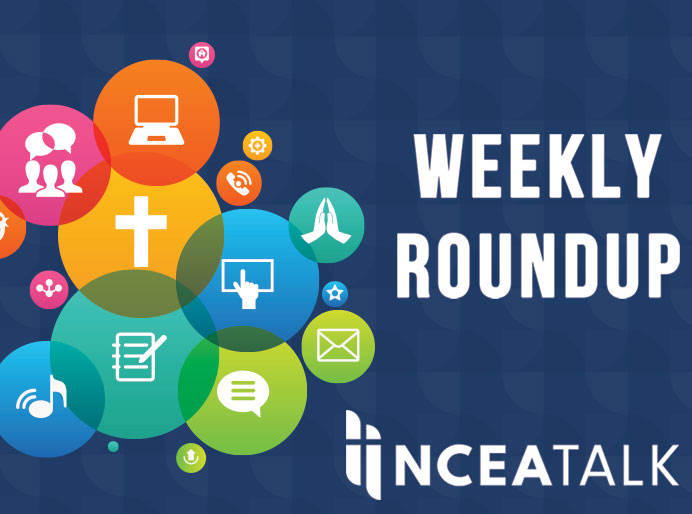 Didn't have the chance to check in with NCEA Talk each day? We've got you covered. Each Friday NCEA Talk will post a roundup of Catholic education news and resources from the week.
NCEA Monthly Feature School: Mount Michael Benedictine School in Elkhorn, Nebraska
New Teacher Initiative Launched Through National Catholic Sisters Week
Our Journey to Build Curriculum Infused with Catholic Identity
2017 Youth Virtues, Valor and Vision Award Winner: James Bledsoe
Bishop Flaget Student Wins National Honor
---
Catholic School Educators: Call to Discipleship
NCEA is pleased to share its new weekly reflection series "Catholic School Educators: Call to Discipleship" for the new liturgical year. This series shares reflections for educators contributed by Justin McClain, teacher at Bishop McNamara High School and author of Called to Teach: Daily Inspiration for Catholic Educators. The weekly reflections are a regular feature in our Friday Weekly Round Up blog posts on www.nceatalk.org – check back each Friday for a new weekly reflection.
First Sunday of Lent – March 5, 2017
Gospel Reading: Matthew 4:1-11
"It is written: 'One does not live on bread alone, but on every word that comes forth from the mouth of God.'"
Forty days is a long time. During his own forty days in the desert prior to the beginning of his public ministry, Jesus was tempted by Satan, who tried to convince him to seek worldly comforts. In Catholic schools, we have the opportunity to lead our students to the knowledge that it is with the Word of God that we are truly nourished, because the world and its alluring promises do not suffice.
How can you inspire your students to prepare their hearts for Easter throughout the somber season of Lent?