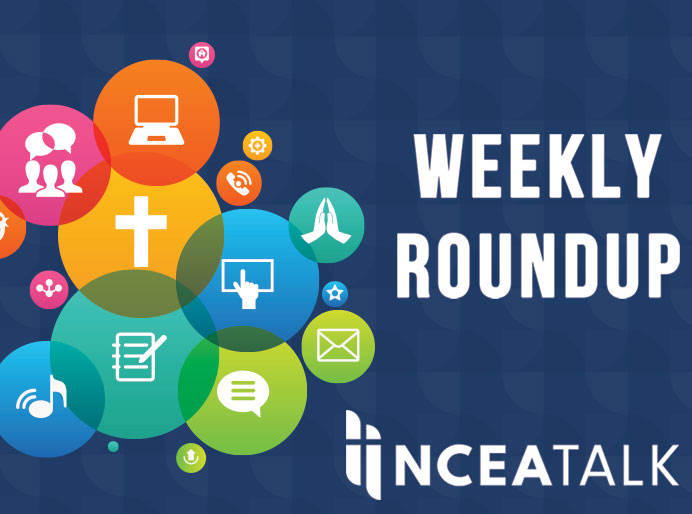 Didn't have the chance to check in with NCEA Talk each day? We've got you covered. Each Friday NCEA Talk will post a roundup of Catholic education news and resources from the week.
Fundraiser vs. Institution Builder: A Preferred Leadership Profile for Catholic Schools- Part 3
NCEA Monthly Feature School: The Charleston Catholic School in Charleston, SC
Grace Student Services Program
Using Formative Instructional Practices to Develop Instructional Agility
The NCEA 2017 Convention & Expo is right around the corner! Are you registered?
Be sure to check out the high-quality professional development opportunities we have to offer this summer!
---
Catholic School Educators: Call to Discipleship
NCEA is pleased to share its new weekly reflection series "Catholic School Educators: Call to Discipleship" for the new liturgical year. This series shares reflections for educators contributed by Justin McClain, teacher at Bishop McNamara High School and author of Called to Teach: Daily Inspiration for Catholic Educators. The weekly reflections are a regular feature in our Friday Weekly Round Up blog posts on www.nceatalk.org – check back each Friday for a new weekly reflection.
Palm Sunday of the Lord's Passion – April 9, 2017
Gospel Reading: Matthew 26:14-27:66
"Then all the disciples left him and fled."
The eleven remaining disciples, out of fear for their lives, left Jesus behind. However, Jesus never left them behind. He never leaves any of us behind. If we are far from him, it is because we have distanced ourselves from him. The world wants us to be ashamed of, resent, or ignore Jesus' presence, both in our personal lives and in broader society by extension. Meanwhile, Catholic schools do the very opposite: we invite our students to find in the Lord what their soul needs most.
During Holy Week, what activities or reflections can you organize for your students, so that they can appreciate the great sacrifice that Jesus undertook in order to accomplish the possibility of our salvation?