Finding Purpose in the Education Vocation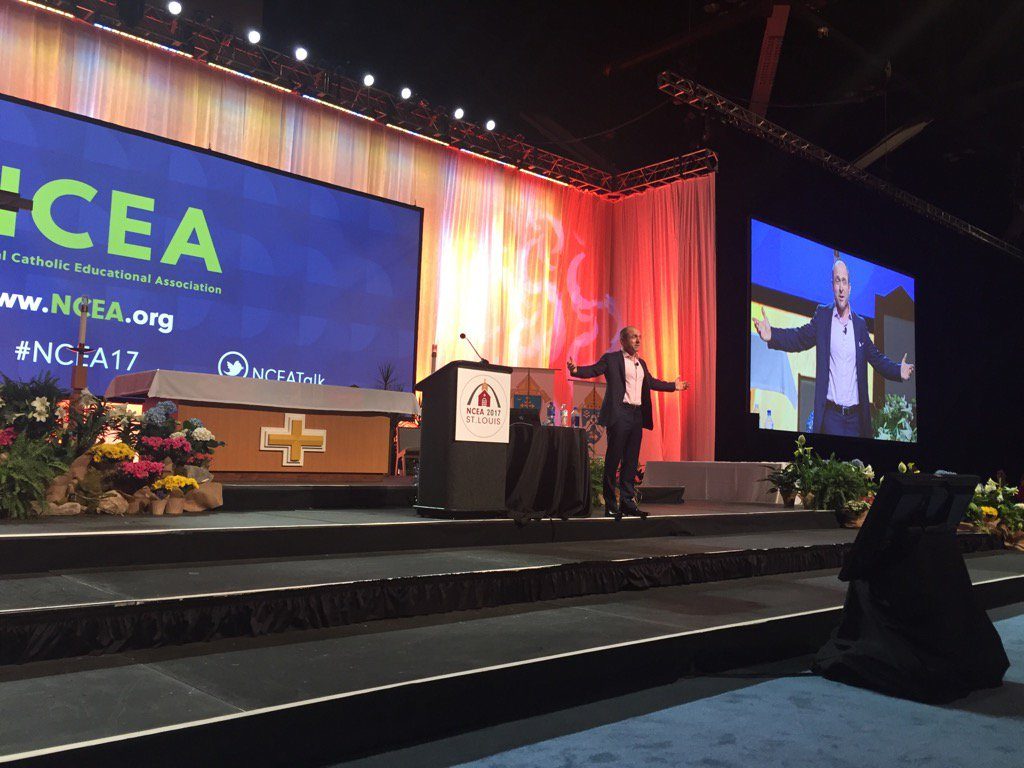 Jonathan Doyle is an author, speaker and educator – and founder of the Going Deeper Program, which is now in use in over 400 Catholic schools around the world. Over the past decade, he has spoken to over 300,000 people on topics related to leadership, education and peak performance.
Going Deeper is a Catholic, weekly, online, staff formation program in Catholic identity and teaching on education. It inspires, educates and challenges every Catholic teacher to deepen their personal faith and knowledge of Catholic teaching, so they can fulfill their (our) noble vocation within the great mission of Catholic education.
"It was He who gave some to be apostles, some to be prophets, some to be evangelists, and some to be pastors and teachers…"
---
A few key take-aways from the presentation:
You cannot do a supernatural task with only natural resources.
God has given you so many graces
God has chosen you to do his work
God has chosen you to make Him known to others
You are called like the apostles to make God known to others
Young people need good teachers, like visible angels
God has called you to your ministry
God entrusts to you his care of the young
If you're going to be a catholic teacher, why not be a good one?
Be sure to follow Jonathan on Twitter @beingcatholic1 and check out Being Catholic, an e-Journal for Catholic educators.