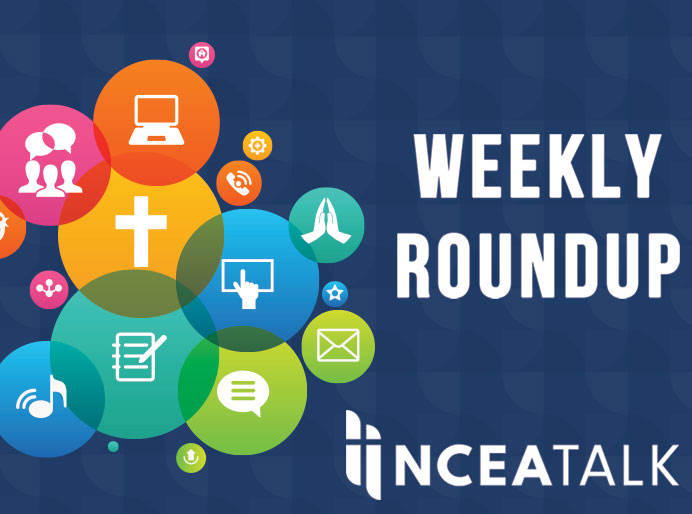 Come Together to Make Catholic Education Open to All
One Spirit, One Body: An Agenda for Serving Students with Disabilities in Catholic Schools
Summer Professional Development for Catholic School Leaders
Students get look at new Catholic school
Catholic School Board Conference 2017: Helping Boards Act Responsibly and Ethically
---
Catholic School Educators: Call to Discipleship
NCEA is pleased to share its new weekly reflection series "Catholic School Educators: Call to Discipleship" for the new liturgical year. This series shares reflections for educators contributed by Justin McClain, teacher at Bishop McNamara High School and author of Called to Teach: Daily Inspiration for Catholic Educators. The weekly reflections are a regular feature in our Friday Weekly Round Up blog posts on www.nceatalk.org – check back each Friday for a new weekly reflection.
Fourth Sunday of Easter – May 7, 2017
Gospel Reading: John 10:1-10
"But whoever enters through the gate is the shepherd of the sheep. The gatekeeper opens it for him, and the sheep hear his voice, as the shepherd calls his own sheep by name and leads them out."
In some way, teachers are called to protect their students. No matter the level of education, from the very young child to the young adult, we have to protect our students: from ignorance, from anxiety, from despair, from apathy, and from many other menaces. First and foremost, we are called to protect them from thinking anything other than that God – Jesus Christ, the Good Shepherd – deeply loves them and cares for them. It is then that we are leading them on the path to righteousness in imitation of the Good Shepherd.
How have you led your students to listen to the Lord's voice in their lives?