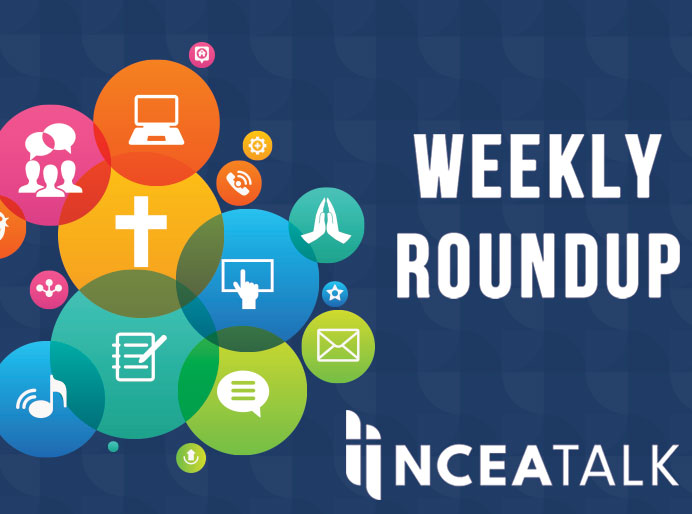 Didn't have the chance to check in with NCEA Talk each day? We've got you covered. Each Friday NCEA Talk will post a roundup of Catholic education news and resources from the week.
NCEA Monthly Feature School: Immaculate Conception Catholic School in Augusta, Georgia
Front of House, Back of House and Serving up the best experiences
Legal Issues for Catholic School Leaders: Navigating the Choppy Waters According to the Gospel
Invention Convention: A Fourth Grade Tradition!
---
Catholic School Educators: Call to Discipleship
NCEA is pleased to share its new weekly reflection series "Catholic School Educators: Call to Discipleship" for the new liturgical year. This series shares reflections for educators contributed by Justin McClain, teacher at Bishop McNamara High School and author of Called to Teach: Daily Inspiration for Catholic Educators. The weekly reflections are a regular feature in our Friday Weekly Round Up blog posts on www.nceatalk.org – check back each Friday for a new weekly reflection.
Twelfth Sunday in Ordinary Time – June 25, 2017
Gospel Reading: Matthew 10:26-33
"Everyone who acknowledges me before others, I will acknowledge before my heavenly Father."
During the summer, we are not in front of students, at least as frequently as during the academic year. What are ways that we can – within our own lives outside of school – acknowledge the Lord? If we take our faith seriously, we know that there are multiple ways. We should be attending Sunday mass. There are also chances to participate in the spiritual and corporal works of mercy. Use your summer to bring the Lord into the world and proclaim his goodness, thereby "acknowledging [him] before others."
How do you show others that you, as a Catholic school teacher (even during the summer), are a proud disciple of the Lord Jesus Christ?