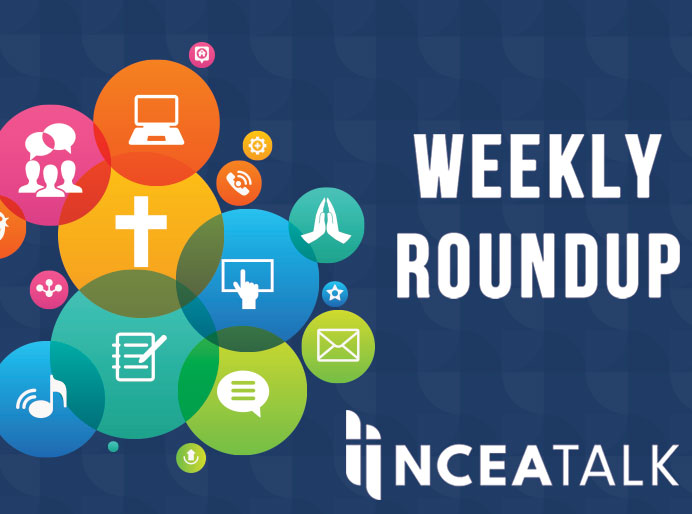 Didn't have the chance to check in with NCEA Talk each day? We've got you covered. Each Friday NCEA Talk will post a roundup of Catholic education news and resources from the week.
In case you missed it…
Our New Plan: Blended Learning Leadership Teams
Seton Rings in New School Year with New House System
Additional Resources:
---
Catholic School Educators: Call to Discipleship
NCEA is pleased to share its new weekly reflection series "Catholic School Educators: Call to Discipleship" for the new liturgical year. This series shares reflections for educators contributed by Justin McClain, teacher at Bishop McNamara High School and author of Called to Teach: Daily Inspiration for Catholic Educators. The weekly reflections are a regular feature in our Friday Weekly Round Up blog posts on www.nceatalk.org – check back each Friday for a new weekly reflection.
Twenty-third Sunday in Ordinary Time – September 10, 2017
Gospel Reading: Matthew 18:15-20
"Amen, I say to you, whatever you bind on earth shall be bound in heaven, and whatever you loose on earth shall be loosed in heaven."
This passage is often referenced when we consider the beauty of the sacrament of reconciliation (also referred to as "penance" or "confession"). In Catholic schools, we should always be looking for opportunities to encourage our students to remain open to God's work in their hearts. Of course, we teachers must do the same ourselves, looking interiorly often and profoundly.
What can we say to students to remind them that God wants them to be reconciled to him?