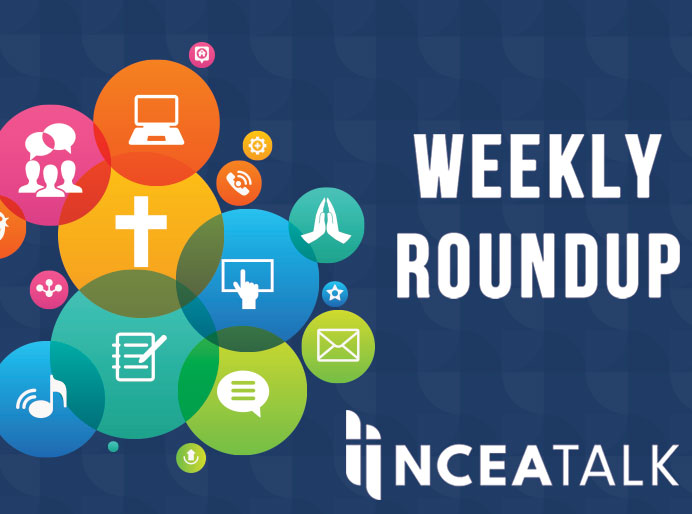 Didn't have the chance to check in with NCEA Talk each day? We've got you covered. Each Friday NCEA Talk will post a roundup of Catholic education news and resources from the week.
In case you missed it…
A Theology Teacher's Perspective on Dr. Uhl and Ms. Byrd's Podcast on the USCCB's Teach Them
Episode 84 of the Catholic School Matters Podcast – Gwen Byrd
Additional Resources
---
Catholic School Educators: Call to Discipleship
NCEA is pleased to share its new weekly reflection series "Catholic School Educators: Call to Discipleship" for the new liturgical year. This series shares reflections for educators contributed by Justin McClain, teacher at Bishop McNamara High School and author of Called to Teach: Daily Inspiration for Catholic Educators. The weekly reflections are a regular feature in our Friday Weekly Round Up blog posts on www.nceatalk.org – check back each Friday for a new weekly reflection.
Solemnity of Our Lord Jesus Christ, King of the Universe – November 26, 2017
Gospel Reading: Matthew 25:31-46
"Amen, I say to you, whatever you did for one of these least brothers of mine, you did for me."
In Catholic school communities, we have the opportunity to encourage our students to defend those who are marginalized in society: the unborn, the immigrant, the materially impoverished, the infirm, the elderly, and numerous others who be disadvantaged in some way. On the Solemnity of Christ the King, how can we impart to our students the Lord's words regarding how to live according to his decrees?
Are any of your students "the least of these," who need a reminder of God's love for them?