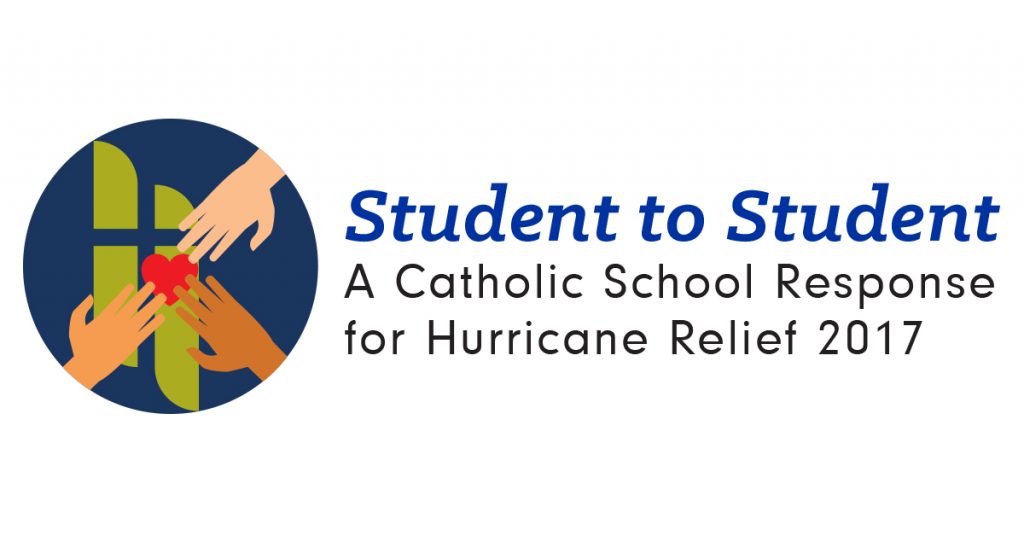 The storm-damaged Archdiocese of Galveston-Houston will be the first of several U.S. Catholic dioceses to receive assistance from the funds raised by Catholic school students.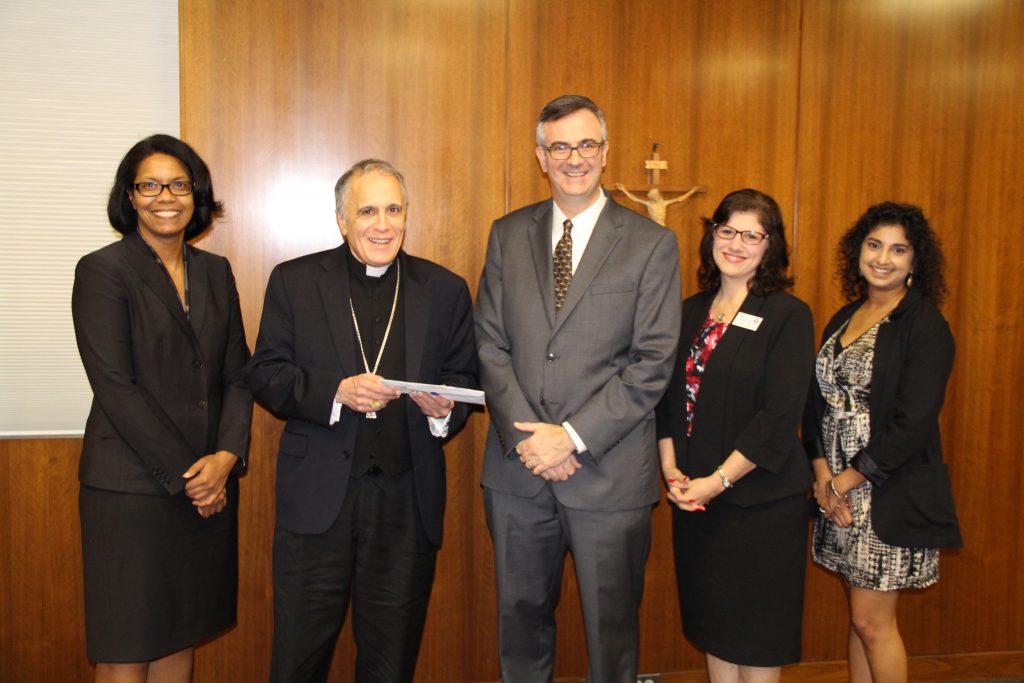 The National Catholic Educational Association (NCEA) has begun the process of disbursing funds to Catholic arch/dioceses affected by the summer's natural disasters. In August, NCEA began a national campaign that invited Catholic school families to donate at least $1 toward the Student to Student: A Catholic Schools Response to Hurricane Harvey campaign to help those Catholic school communities hardest hit by these events in the United States, the Caribbean and U.S. territories. The campaign eventually was renamed Student to Student: A Catholic Schools Response to Hurricane Relief 2017 to include those that followed Harvey and the wildfires in the west.
To date, 826 Catholic schools from across the country donated more than $600,000 to the NCEA campaign. What made this campaign unique are the many ways Catholic school communities found to raise money: A challenge to collect $1 from each of the 500 students at Immaculate Conception Grade School in Elmhurst, Il, resulted in nearly $1,500; in the Archdiocese of Anchorage at Lumen Christi High School, the 300 students put on a taco lunch and raised more than $900. Non uniform days, car washes, jeans days, bake sales and good old-fashioned donation "jars" helped drive donations into the hundreds of thousands of dollars.
We are humbled by the outpouring of responses to this fundraiser," said NCEA Chief Leadership and Program Officer Dr. Barbara McGraw Edmondson.  "Service is one of the pillars of Catholic education and the extraordinary generosity shown by our schools and students is a perfect reflection of that. It is a truly Catholic response to be able to contribute to the rebuilding of Catholic school communities that have experienced life-altering changes.
Arch/dioceses submitted appeals to NCEA requesting financial support for their Catholic school communities affected by storms and wildfires. The Archdiocese of Galveston-Houston is among the first dioceses to receive funds. On December 19, NCEA President/CEO, Dr. Tom Burnford will present a check to His Eminence Daniel Cardinal DiNardo, the metropolitan archbishop of Galveston-Houston.
Dr. Burnford commented: "Catholic schools across the nation have heard the call to action and have responded in the spirit of faith, hope and love.  NCEA is honored to represent all of the students and schools who have so generously supported their fellow Catholic school communities."
Other dioceses that will receive funds for their Catholic schools include the Diocese of Venice, FL; the Diocese of Beaumont, TX; the Archdiocese of Miami; the Diocese of Corpus Christi; the Archdiocese of Puerto Rico; the Diocese of The U.S. Virgin Islands and the Diocese of Santa Rosa, CA.
For more information on the Student to Student program, please visit https://www.NCEA.org/sts.