The following article was contributed by Helene Redmond, teacher at St. Martin of Tours School in Gaithersburg, MD.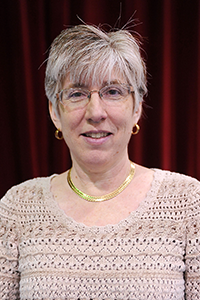 Each day, Catholic school teachers challenge over a million students to engage in innovation learning, to problem-solve, to work in teams, and to stretch their thinking. Our teachers show students how to live a faith that is infused throughout their day and help students create an environment that demonstrates concern for others and for God's creation.
Here are a few ideas:
In most school, each day begins and ends with the carpool line. For some parents, this is their only daily contact with school personnel. A smile, a wave, and welcoming words are an opportunity for teachers to demonstrate the warmth and care that are shown each day to students.
At the end of the school day, teachers can take a few minutes to ask students what they learned or what the best part of their day was. Ideas soon start flying as students remind each other of all that happened. With these thoughts fresh in their minds, students are ready to answer their parents' questions about their day with more than an "okay."
Periodic emails to the whole class provide an opportunity for teachers to share exciting news about their classes. With a quick note, parents can learn about innovative projects, milestones met, and entertaining class stories. Parents become more knowledgeable and vested in the class.
Emails or calls to individual families can also help strengthen the bonds of community (especially if a positive note comes early in the year before the sometimes-needed, more challenging conversations happen). Teachers can share when a student showed an act of kindness, volunteered to help, took a risk, had a successful moment, or dealt gracefully with a challenge. Parents will see that their students' individual strengths are recognized and appreciated.
Teachers can strengthen the sense of community throughout the school by visiting younger classrooms. By complimenting students on their displayed work or performances and by affirming how well students are growing, teachers develop a relationship with their future students. Teachers can also share news about the events and activities younger students can look forward to in the higher grades.
When prospective families visit or during Open Houses, teachers can once again share the good news of their classroom. By greeting each visitor and having a student explain what is happening in class, prospective parents learn much about the classroom environment. Teachers can answer questions and make sure their guests leave with the positive, upbeat news about their school.
Celebrating and sharing this news of Catholic education is vital to its success, and our teachers, who live and foster this experience daily, have the insight and opportunity to help market our schools to current and prospective families.
Our Catholic school teachers are instrumental in creating environments that honor and promote our students and their learning. Because of the role teachers play, they have expertise and unique knowledge to help promote the good news of Catholic education.