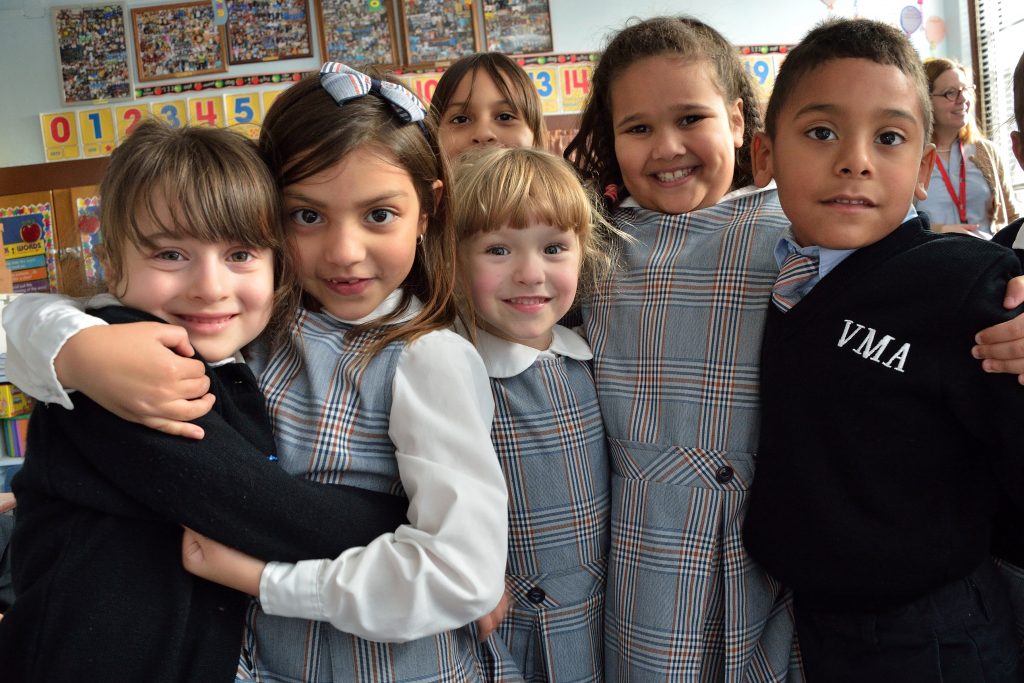 The Villa Maria Academy boasts a centuries-long tradition of academic excellence and impressive alumni achievements. The school follows a classical pedagogy highlighting a rigorous study of fundamentals in accordance with common core standards.  Small class sizes permit teachers to nurture each student's innate abilities.
Operated by the Sisters of the Congregation of Notre Dame, the Villa seeks to liberate through education by awakening the will, intelligence and heart. The Sisters encourage students to live their faith in works of prayer and justice. A liberating education seeks to develop each student's talents in a holistic way. Physical education, music and art are part of the curriculum for every grade. After schools sports and arts programs include many options.
The Congregation of Notre Dame is part of an international network of schools, enriching Villa students by helping them develop a global sensibility. They study papal encyclicals that develop a keen sense of what it means to be Church in the world. The school year starts with an annual peace assembly.  The campus is one of a handful in North America that houses a peace pole, announcing our desire for peace in the languages that are meaningful to our school's history.
The campus is nestled on 8 acres along Eastchester Bay and includes three buildings with a science and technology labs and music and art studios. The Great Hall accommodates school liturgies and events. A regulation-sized gym is perfect for tournaments and doubles as a theater.  A quarter-mile track hosts track and field competitions.
The Villa Maria Academy is a family. The leadership and faculty partner closely with parents. Alumni and past parents continue to be involved in mentoring, volunteering and celebrating special traditions and events. It is because of our family that we are able to continue providing an outstanding education in a nurturing Catholic community 130 years on. We teach the whole child.  We teach our faith. We live it out every day.  Villa students know they are loved and cherished.  They have the courage and confidence to reach for the stars.  With the instruction, guidance and attention they receive, they are equipped to become their best selves, to bring out their inner light so they can go out and change the world.