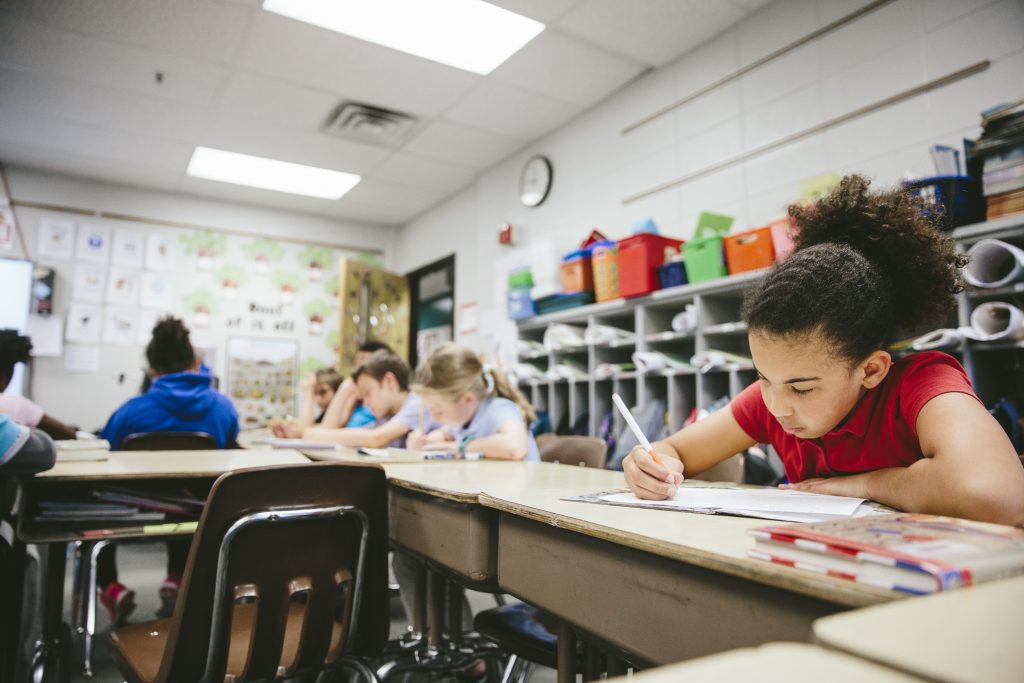 One of the most common criticisms of accountability tests is that they force schools and teachers to narrow their curricula and "teach to the test," thereby undermining a teacher's ability to individualize instruction according to the needs of each student.
However, high-quality, balanced assessment systems do just the opposite. They provide education stakeholders with the necessary information to adapt the learning process to meet the needs of each and every student. In shifting from a single-measure accountability framework under No Child Left Behind (NCLB), defined as grade-level proficiency, to a multiple-measure approach, the Every Student Succeeds Act (ESSA) enables schools to change the public dialogue about assessment systems, clarifying how each component contributes to the education value chain.
The Make Assessment Work for All Students: Multiple Measures Matter study that we published in 2016 was our third look into the perceptions of K-12 assessments, and is the largest and most comprehensive research effort on the topic to date. The eBook explores in detail what principals, superintendents, teachers, students, and parents think about assessments and delivers some fantastic insights. Join us at our webinar on March 7th to learn more about these key findings:
Education stakeholders value assessments broadly, but views vary by assessment type and purpose. Principals find many types useful, underscoring the importance of supporting multiple types of assessments. Parents consider multiple types of assessments, including interim and formative assessment, helpful to their children's learning.
Parents need more information about assessments. Parent often don't understand which tests are used to evaluate school performance, and which tests are used to monitor student achievement and to inform instruction. What's more, greater than six in ten parents say their child's teachers rarely or never discuss their child's assessment results with them.
Gaps in understanding of the purpose of assessments remain. Teachers are doubtful that parents understand formative or interim assessment – the tools and practices teachers frequently use to gauge student understanding and to adapt the instructional process.
Teachers need additional training to maximize the power of assessment data to inform instructional practices. Teachers mostly feel prepared to deal with all aspects of tests and data, but they are more confident about administering these tests than interpreting them or communicating with parents about the results. Data coaches are available in a relatively small proportion of schools, but among principals who have access to data coaches, 71 percent say they have improved student learning.
Educational assessments are powerful tools that can provide valuable feedback to teachers and students, but they are also at the center of debates, particularly as the nation transitions to new rules under ESSA. For a more detailed look at our findings, download the study or join us at an upcoming webinar on this topic, Multiple Measures Matter on March 7th.
---
About the Author
Leslie Noonan is a Professional Development Consultant at NWEA. She is an educator at her core, earning her degree in Elementary Education and spending time in the classroom before expanding into educational consulting. Leslie is passionate about providing teachers and administrators with the skills and tools to maximize their impact in the classroom and supporting the next generation of leaders.