The following article is a re-posting of St. Michael Catholic School donates to Vet's Memorial project by Press&NEWS.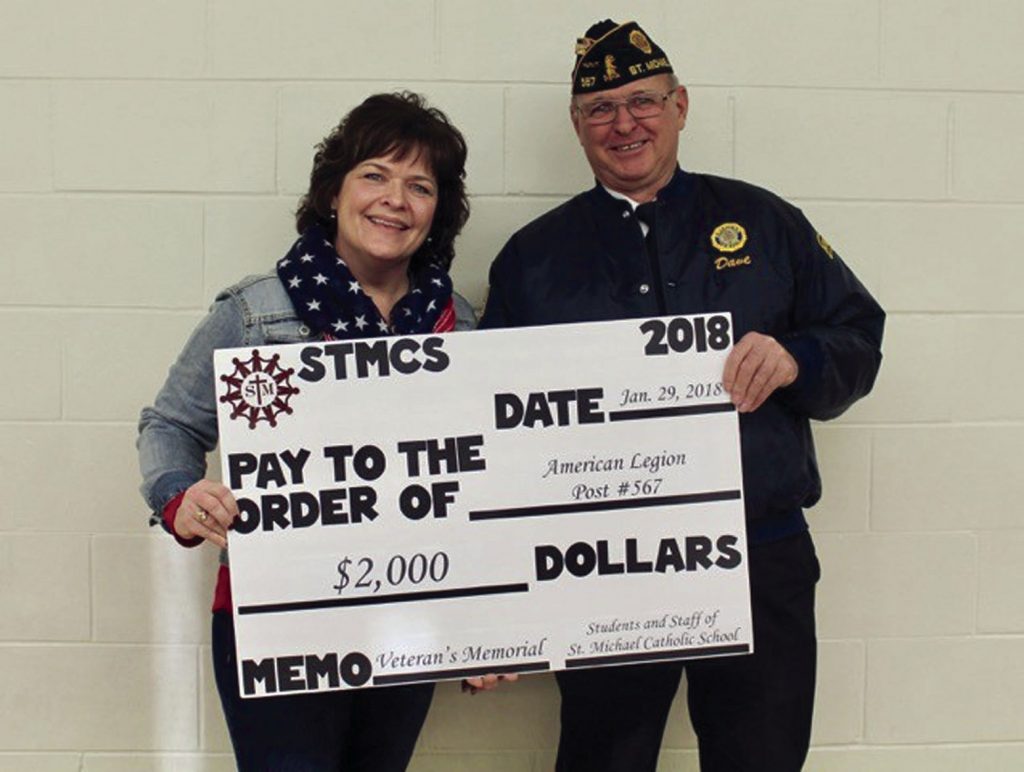 With great pride, St. Michael Catholic School Principal Jennifer Haller presented a $2,000 check to members of the St. Michael American Legion Post 567 for the Veteran's Memorial project.
St. Michael Catholic School celebrated Catholic Schools Week Jan. 28 through Feb. 2 with daily themes to honor the nation, vocations, community, volunteers, etc.
In conjunction with "Celebrating Our Nation," StMCS invited legionnaires, veterans, and current military members to school for a special ceremony and presentation. In gratitude to all servicemen and women, StMCS surprised the legionnaires with a Veteran's Memorial donation on behalf of students, families and staff.
During the program, Legionnaire and StMCS alum, Lyle Barthel, shared the history of the Blue Star Banners with students. The program also included a slideshow of over 90 past and present military personnel who have a special connection to our StMCS family.
St. Michael Catholic School thanks all who have served and are currently serving, our country. May God bless you and your family! Haller said.