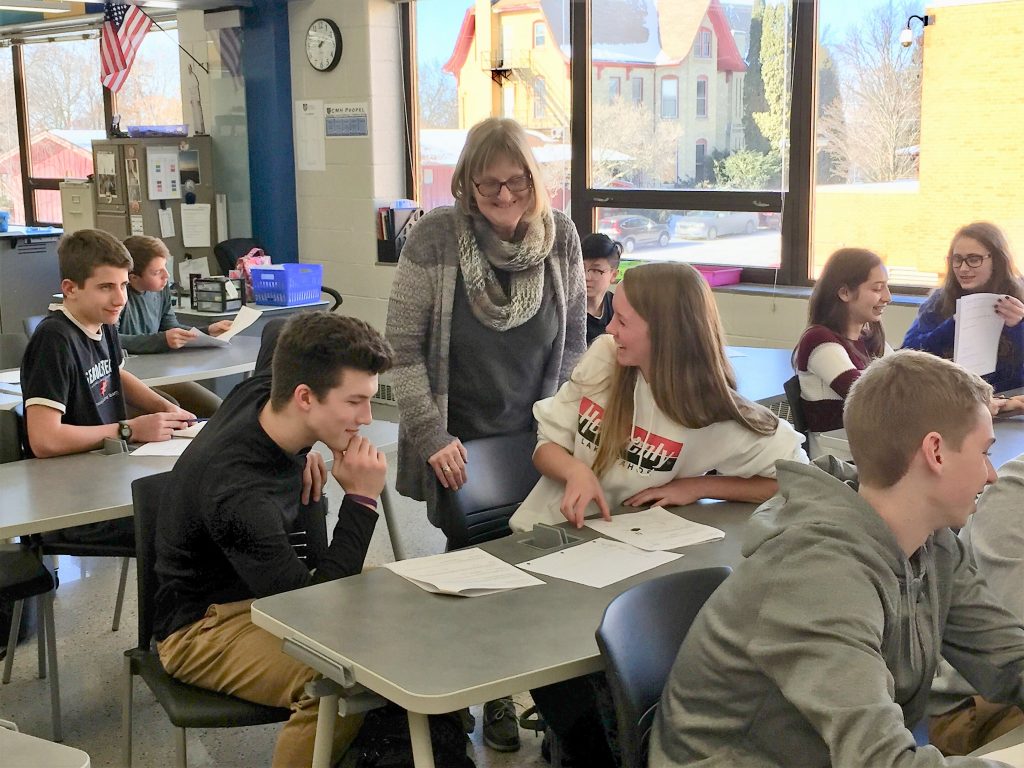 Catholic Memorial High School (CMH) announced that it has been recognized as a Project Lead The Way (PLTW) Distinguished School for providing broad access to transformative learning opportunities for students through PLTW (Computer Science, Biomedical Science, Engineering). It is one of just 133 high schools across the U.S. and one of only nine high schools in Wisconsin to receive this honor. PLTW is a nonprofit organization that serves millions of K-12 students and teachers in over 10,500 schools across the U.S.
A large part of Catholic Memorial's success is due to the involvement of our community business partners and alumni. Their generous donations of time and financial support have allowed our students to develop skills that will help them in both their school and work career. Mrs. Mary Petrie, Innovative & Entrepreneurship Dept. Chair and PLTW Instructor
The PLTW Distinguished School recognition honors schools committed to increasing student access, engagement, and achievement in their PLTW programs. To be eligible for the designation,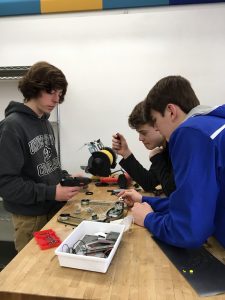 CMH had to meet the following multiple criteria including having over 70 percent of students earn a proficient or higher on the PLTW End-of-Course Assessments.
Through PLTW programs, students develop STEM knowledge as well as in-demand, transportable skills that they will use both in school and for the rest of their lives, on any career path they take. The curriculum at Catholic Memorial has gone above and beyond the requirements for recognition, becoming the only private school in Wisconsin to also offer the International Baccalaureate Career-Related Program in Engineering (IBCP), which allows students the opportunity to achieve the highest honor offered at a high school level for engineering curriculum.
It is a great honor to recognize Catholic Memorial High School for their commitment to students," said Vince Bertram, President and CEO of PLTW. "They are a model for what school should look like, and they should be very proud of ensuring students have the knowledge and skills to be career ready and successful on any career path they choose.
Catholic Memorial is part of a community of K-12 schools, colleges and universities, and corporate and philanthropic partners across the country united around a passion for providing students with inspiring, engaging, and empowering learning opportunities.
For more information about PLTW's recognition program, visit pltw.org/our-programs/program-recognition.
---
About Catholic Memorial High School
Catholic Memorial High School is a private high school located in Waukesha, Wisconsin. Founded in 1949, CMH is a college preparatory high school emphasizing value-based education that strengthens the character of the whole student, intellectually and spiritually. http://www.catholicmemorial.net/