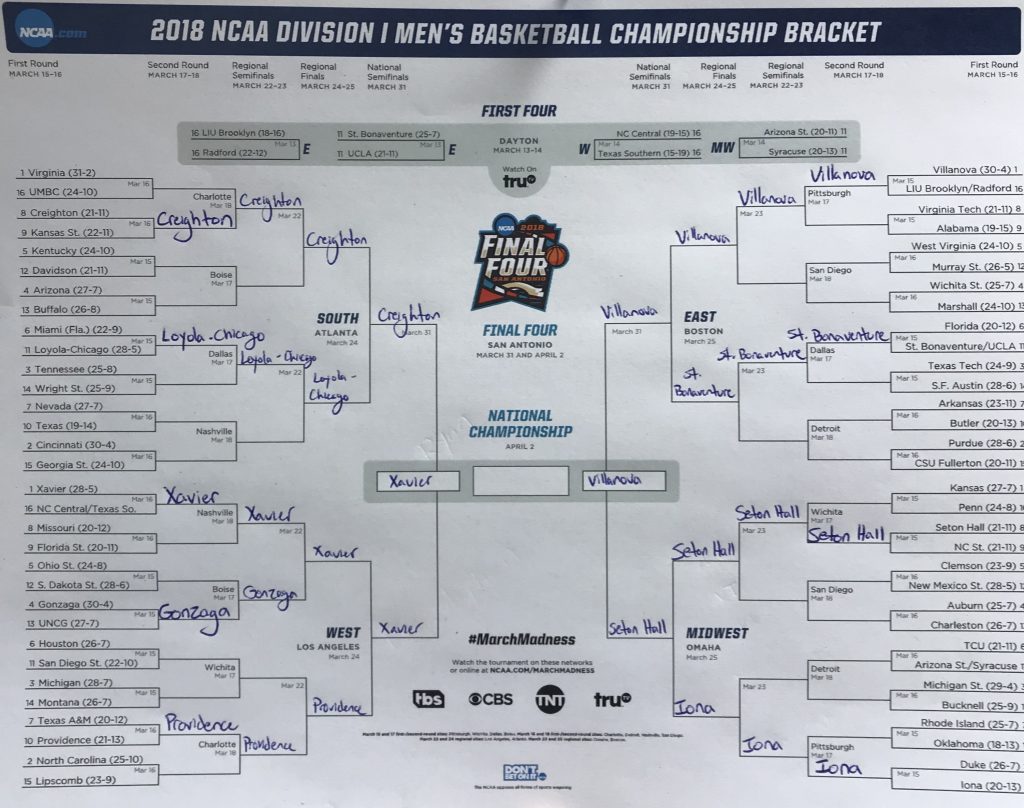 Congratulations to the nine schools representing Catholic education in the 2018 NCAA tournament! Be sure to support your Catholic schools as they advance to the Sweet 16, Elite Eight, Final Four and the National Championship! The First Round begins March 15!
Xavier – #1 in the West
Villanova – #1 in the East
Gonzaga – #4 in the West
Creighton – #8 in the South
Seton Hall – #8 in the Midwest
Providence – #10 in the South
Loyola-Chicago – #11 in the South
St. Bonaventure – The First Four play-in game ranked #11 in the East
Iona – #15 in the Midwest
NCEA created a fun bracket where all of the Catholic schools advance (by ranking). Be sure to share with us on social media your NCAA March Madness brackets!