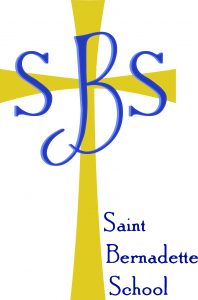 As a member school of the Omaha Catholic School Consortium, St. Bernadette ensures its students have access to an exceptional education in a nurturing and culturally unique environment, where they are encouraged to explore their Catholic faith and become Disciples of Christ. St. Bernadette School is an outstanding example of excellence in Catholic education.
Enrollment Growth and Accessibility: In just four short years, St. Bernadette School has grown 13 percent! Enrollment growth like this is unheard of in urban Catholic education and we attribute our growth to our tremendous administrator, educators, and school community. As a member school of the Omaha Catholic School Consortium, we strive to make tuition affordable and make Catholic education available to all children.
St. Bernadette School is fully accredited by the Nebraska Department of Education and has been accepted as a candidate for AdvancEd Accreditation. Our students consistently perform in the top 25 percent of the nation for core subjects like math, language arts, reading, social studies and science. Moreover, we provide a blended learning environment where technology is used to transform and improve the learning process for our students. Our students have access to leading edge technology, project based learning, small group instruction and more to help each student in achieving his or her personal best. Our graduates are not only well prepared for academic success in high school and beyond, but positioned for future success in life as servant leaders.
Faith Formation: St. Bernadette School incorporates a strong Catholic identity in all aspects of the school day. Students in kindergarten through eighth grade participate in Mass twice a week. Our students also share in the preparation and service of the Mass. A complete religion curriculum is in place to support and assist staff members including weekly mini-lessons from our school's pastor. Students are given opportunities to participate in school service projects sponsored by our Home & School Association, student council and through individual class projects inspired by generous hearts.
---
Our Present
St. Bernadette School is a home… For Faith–All-School Masses and special ceremonies for certain feast days, quarterly rosaries, Religious Education in classrooms including regular priest visits, sacraments For Service–server training, student council, vocations, canned food drives, charity collections, clean up and composting projects For Knowledge–emphasis on technology integration, robotics team, reading and math groups, social studies and science projects, music, art, drama and physical education For Community–partnership with neighbor Gross Catholic and with our parish volunteers, activities with older and younger grade students interacting, activities with students from our Consortium sister schools.
Our Future
St. Bernadette School earned the prestigious AdvancED Accreditation in 2017. This is not a rating of the educational experience of our students at that point. It means we have qualified for the world's largest community of professional educators to guide us on a self-motivated but rigorously reviewed and data-driven journey of continuous improvement. Goals are set, reached, then the bar is raised and new goals are set. Our next AdvancED review is during the '20 – '21 school year. St. Bernadette School continues to redefine excellence in all that we do.