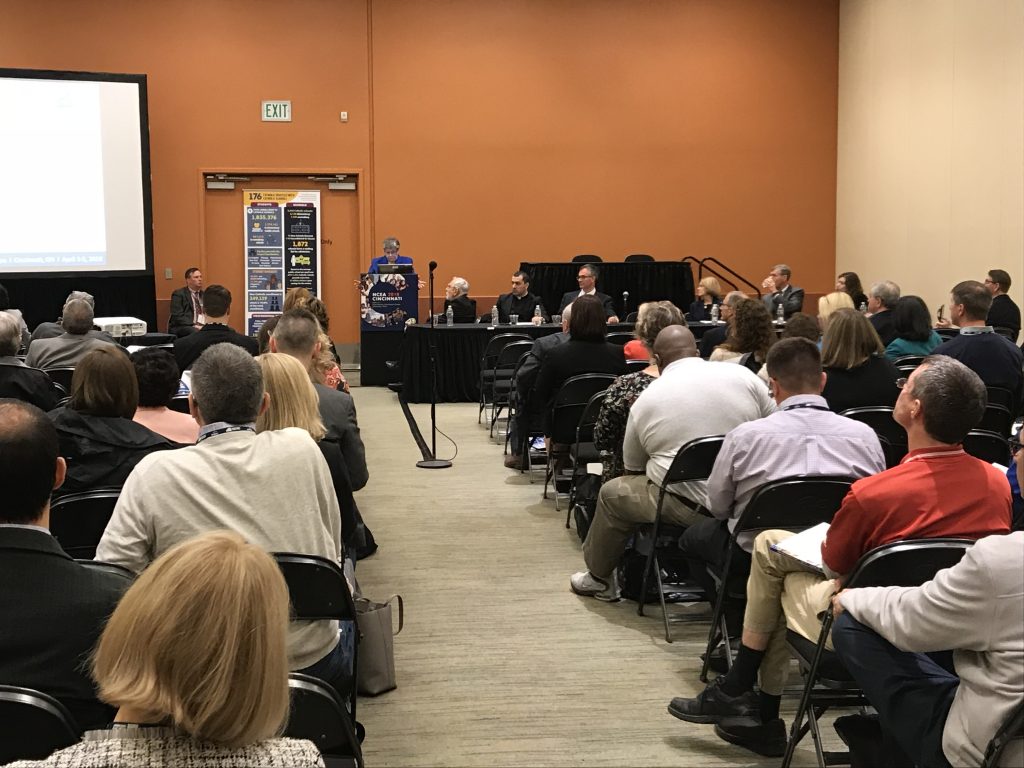 Speakers: Thomas Burnford, D. Min., Gerald Kicanas, D.D., Ph.D., Fr. Youssef Chedid, OAM and Dale McDonald, PBVM, Ph.D.
The following session includes highlights from NCEA's Annual Statistical Report on Schools, Enrollment and Staffing: United States Catholic Elementary and Secondary Schools 2017-18.
---
Enrollment Decline Challenges
It has become difficult for dioceses to continue to provide the substantial financial assistance required to keep the schools open with modest tuition and reasonable compensation for teachers. Tuition remains the single largest obstacle to parents' ability to enroll their children to Catholic schools.
Private philanthropy has enabled poorer families to meet the rising tuition costs; however, it has not been enough to sustain the viability of these schools. Parental school choice programs that will assist parents of low and modest incomes in exercising their right to direct the education of their children in a school of their choosing.
61.9 percent of Catholic high school graduates earn a bachelor's degree or higher by the time they are eight years out of high school – Sr. Dale McDonald.
What does Student Success look like?
Graduation Rates
Catholic: 99.2%
Other Religious: 97.5%
Non-Sectarian: 93.9%
Public Schools: 84.1%
College Attendance (the percentage of graduates who attend 4-year colleges)
Catholic: 86.5%
Other Religious: 63%
Non-Sectarian: 56.8%
Public Schools: 44%
Good News Outcomes
SAT Scores
Math mean score

Catholic School Students: 560
Public School Students: 527

Reading mean score

Catholic School Students: 574
Public School Students: 533