The following article is a re-post of Catholic schools launch marketing initiative by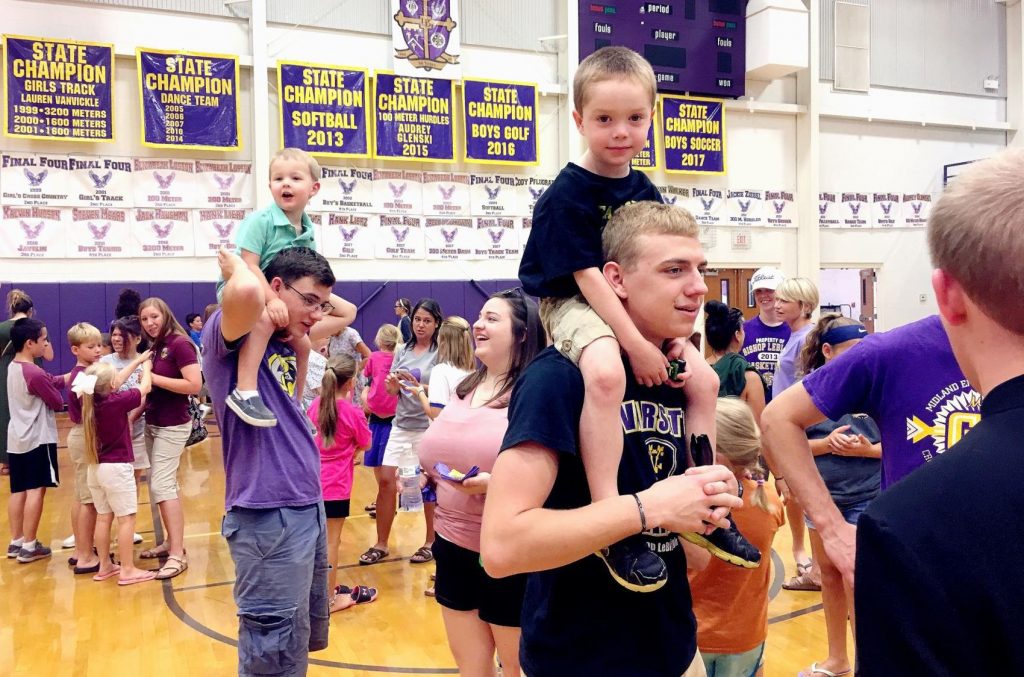 The community of St. Joseph Catholic schools launched a unified platform Monday.
The leadership at the local Catholic elementary schools — Cathedral, St. Francis Xavier and St. James — and Bishop LeBlond High School announced their new website, St. Joseph Catholic Schools, in addition to a marketing campaign. The campaign is to explain why educating students in a Catholic school has benefits over other educational options including academic success, values and community.
Dozens of parents, students, staff and community leaders gathered at Bishop LeBlond to celebrate the kick-off.
Today for the first time in our history all of our schools have banded together to form one campaign that clearly states the benefits we have to offer, said Jeff Sullivan, principal at Bishop LeBlond.
Sullivan said a lot of Catholic schools are closing in larger cities nationally. However, he noted there may be a solution for some in St. Joseph.
"Locally, the public has voiced concerns with our public schools," he said.
The Community Alliance of Saint Joseph on Monday released the results of a survey that found 62 percent of respondents graded the St. Joseph public schools as a C, D or F. That number was 38 percent in 2010.
By establishing the new logo, website and marketing campaign, the Catholic schools hope to educate St. Joseph residents about the choice they offer.
It is important that all of our Catholic schools come together for this purpose that we feel so strongly about," said Rebecca Evans, principal at Cathedral Catholic School. "We all feel passionate about our Catholic schools. And to come together to promote and to get people informed and excited about Catholic education, that is really our goal.
Catholic middle school students have been coming together for sports for a few years. Evans said she believes this move helped to encourage an even bigger united effort.
Sullivan said students in Catholic schools are encouraged to excel academically from an early age, which is reflected by LeBlond's zero-percent dropout rate, 96 percent of 2017 graduates being enrolled in college and ACT scores more than two points higher than the best-performing local public high school and the Missouri state average.
"Not only do our kids have great accomplishments in academics, athletics and other activities, they are taught to be kind, to pray for others and to make the world a better place," said Matt Robertson, president of the Bishop LeBlond Advisory Board.