As a survivor of bullying who travels the nation's schools sharing her story to inspire awareness and healing, I meet many educators who want advice that they can give parents on how to help their lonely, ostracized child.  I remember what my own mom and dad went through never knowing from one day to the next what kind of shape I'd be in when I got home from school.  There's so much I wish my teachers would have helped my parents understand, but they didn't know it themselves.  Bullying is such a hard thing to comprehend, even among those who've dedicated their lives to kids.
Here are some guidelines that I encourage you to communicate with parents: it's based not only on my own experiences as a survivor, but what I've learned from listening to countless students all around the country, victims and bullies alike, each one crying out for help.
There Are Two Types of Bullied Students—
The first is the "Overtly-Bullied Child." He or she is targeted in obvious ways such as being teased and taunted, physically abused, intentionally and aggressively excluded, digitally and cyber-bullied, among other forms of personalized cruelty.  The second type is the "Invisible Student," the kid who may not be bullied per se, but who's treated as if he/she doesn't exist, who isn't necessarily intentionally excluded, but who no one thinks to include in anything either.  This is the child who goes through school feeling like a ghost in his/her own life.  They simply aren't on anyone's social radar. Being an "invisible student" is sometimes more damaging in the long-term because if you're overtly bullied, you can say to yourself, "there's something wrong with them," whereas, if everyone looks past you and through you as if you're not even there, it can lead you to wonder, "what's wrong with me."  For many kids, that conclusion will stick with them their whole lives.  That's one of bullying's biggest dangers—its effect on adulthood.  Some students toggle back and forth between both types.  Others are one or the other.  The more a parent knows which category their child fits into, the more they'll be able to talk to them intelligently about it.
Some Questions that Parents Can Ask Themselves to Help Recognize the Warning Signs of Bullying:
Does my child over-react to people and situations that never would have bothered him/her before?
Has my child faked being sick to avoid school recently or is my child sick more often lately?  The constant stress and sadness associated with severe loneliness can weaken a child's immune system–this coupled with a child's wishing him/herself sick to get out of school can be a powerful combination.
Is my child suddenly pre-occupied with their appearance?  Are they completely changing their style without explanation?
Is my normally motivated, energetic child inexplicably and chronically sad, sullen, despondent unmotivated?
Change in grades–has my child's grades decreased or increased dramatically (bullied kids sometimes immerse themselves in academics as an escape, and then when they realize that even with straight A's, they're still lonely, they can spiral into a dark place)?
Desperate attempts to win friends–has my child begun succumbing to peer pressure, perhaps engaging in questionable or self-destructive behaviors he/she would not have considered doing before?
Moodiness–is my child sullen one moment, obstinate the next?
Distractedness–is my child unfocused and preoccupied?
The bullied child is suffering from acute loneliness and if the parents don't deal with that first, it could render whatever else they and the school do, tragically irrelevant. One of the worst, not necessarily mistakes, but oversights even the most well-intentioned parents make is that they become so caught up in mitigating the problem and pressuring administration to punish the bullies, that no one is taking care of that bullied child's need to belong.  The more isolated they feel, the more precarious the situation.
The first priority is to perform triage and give that lonely child hope that he or she can fit in somewhere, and find the acceptance they hunger for.  Encourage the parent to help their child find a new social outlet where he/she can engage in an organized activity with other kids the same age and forge meaningful friendships completely outside of school. It will buy both you and the parent the time you need to deal with the larger issues with the school such as discipline for the bullies; give the bullied student something to look forward to; and boost that child's social confidence.  The more socially confident a child is, the less of a target he/she will be at school.  Additionally, bullied students often emit a subtle desperation for friendship that makes their peers uncomfortable.  Once that child begins building new relationships, it can diminish some of that desperation and lead to positive results with classmates. Park districts, dance studios, community theater programs, local public libraries, drama clubs, rock fantasy camps, and chambers of commerce are good places to start.
Interested in publications by Jodee? Click here!
---
The Elite Tormentor–How to Handle Exclusionary Bullying Webinar
Title: The Elite Tormentor–How to Handle Exclusionary Bullying
Date: Tuesday, November 13, 2018
4 PM: https://event.on24.com/wcc/r/1861603/F922939A8F8C7B519537C359C619FA75
7 PM:  https://event.on24.com/wcc/r/1861613/68C5EB15D1A078CB1BBDE646D62265A2
There are two types of popular students—Elite Leaders and Elite Tormentors.  Elite Leaders are the kind, caring members of the cool crowd who don't judge or exclude others.  Elite Tormentors are the ones who manipulate and control their classmates, dangle acceptance like a carrot, and who instigate hurtful attacks on anyone who's different. Elite Tormenters can often be the students the adults in the school are proudest of.  They get good grades, respect their elders publicly, raise their hands in class, and seem to excel at everything they do.  No one suspects that they are kids sending other kids home from school in tears every day, not by virtue of the overt acts of cruelty they commit, but the friendship they coldly deny.  How do you handle these kids?  Does punishment work or is there another solution more effective? How can you transform this type of bully into an Elite Leader and inspire them to use their influence over classmates to heal rather than harm? 
---
About Jodee Blanco: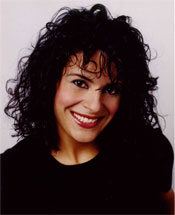 Jodee Blanco is the author of four books on bullying, including the New York Times bestselling memoir, Please Stop Laughing at Me…. She is also the author of the NCEA's new Anti-Bullying Survival Series. Jodee travels to schools, sharing her story to save lives, and has spoken to over a half-million people worldwide.  For more information on Jodee Blanco and her in-school anti-bullying program, please visit www.jodeeblanco.com or email her at [email protected].