Among the 2018 NAESP National Distinguished Principals, Helen M. McLean from St. Andrew School in the Archdiocese of Philadelphia and Michael R. Thomasian from St. Anthony Catholic School in the Archdiocese of Washington will be honored.
NCEA congratulates the Catholic elementary school principals honored with the 2018 National Association of Elementary School Principals (NAESP) National Distinguished Principals Award. Helen M. McLean and Michael R. Thomasian will attend an awards banquet in Washington, D.C. on October 12, as part of a two-day celebration.
NCEA Assistant Director for School Leadership Annette Jones, Ed.S., said, "Leadership is key to the vitality of any great school. Our Catholic schools are blessed to have exceptional principals as dedicated stewards of the faith setting the example of servant leadership and excellent academics."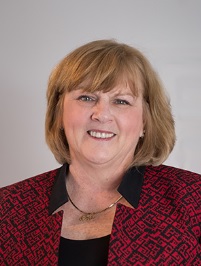 Helen M. McLean has been the principal at Saint Andrew School for the past 11 years, but she has served the school for 41 years in various capacities. As principal, she was instrumental in reversing declining enrollment and working with experts to ensure the school maintains a sustainable budget. She also managed to make necessary improvements to the school's infrastructure. Perhaps her most notable achievement is bringing 21st century technology into the classroom, and cementing the school's deep commitment to STEM. Ms. McLean's efforts have resulted in Saint Andrew students consistently advancing in regional science competitions. During her tenure as principal, the school has installed a modern computer lab using the LabLearner science program making sure the school is working to achieve 1:1 technology integration. NAESP noted that by using the Instructional Support Team model, the school has been successful at identifying and supporting individual student needs and Ms. McLean has also introduced the PBIS model, putting the school into position to fully integrate the model into the curriculum for the upcoming school year. Acknowledged by colleagues as a tremendous, highly-respected leader who is always looking to move her school and parish forward, Ms. McLean is recognized both for her commitment to data-driven school improvement as well as her dedication to mentoring students and teachers alike. Ms. McLean was an NCEA 2018 Lead. Learn. Proclaim. Award winner.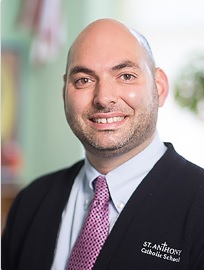 Michael R. Thomasian has served St. Anthony Catholic School for 18 years as a teacher, associate principal and, for the past seven years, as principal. Mr. Thomasian works hard to expand the cultural perspective of this urban school. St. Anthony offers a rigorous Spanish language program and routinely celebrates Latino cultural events and holidays. This forward thinking gives St. Anthony students a huge advantage in a culturally diverse world and also serves as an enticement to prospective students and families. As principal, Mr. Thomasian replaced the school's outdated technology with Smart Boards, iPads and ChromeBook carts working to achieve 1:1 technology integration. He has also safeguarded teacher support in adapting the new technology by offering the faculty intensive training sessions. NAESP points out that in 2017, Mr. Thomasian introduced the Danielson Framework for Teaching to his instructors and staff in order to boost effective teaching and robust learning. Positive results have already been noticed in more motivated, engaged students and in more focused, productive staff meetings. Described by a colleague as a "humble servant leader," Mr. Thomasian's passion for nurturing the development of each of his students and staff punctuates his work daily.
Established in 1984, the National Distinguished Principals program of the NAESP recognizes public and private school elementary and middle-level administrators for making superior contributions to their schools and communities, specifically maintaining high standards for instruction, student achievement and character for students, families and staff.
The 62 honorees are selected by NAESP state affiliates and committees representing private and public schools. A complete list of the 2018 awardees is available online.