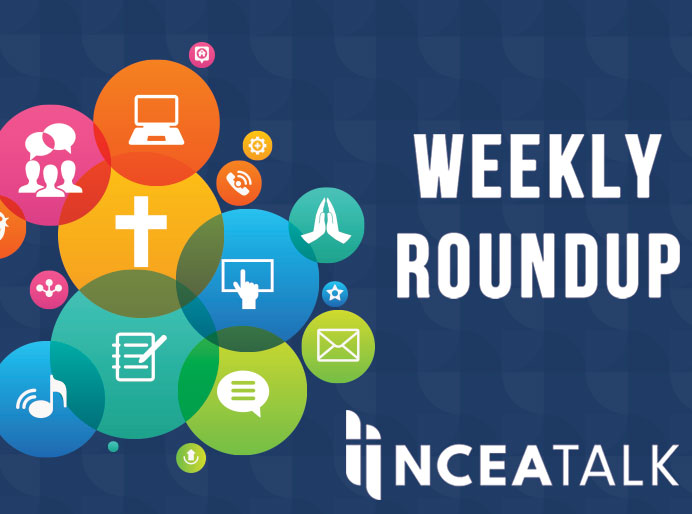 Didn't have the chance to check in with NCEA Talk each day? We've got you covered. Each Friday NCEA Talk will post a roundup of Catholic education news and resources from the week.
In case you missed it…
Doing the Laundry, Dusty Shoes, and the Monastery Bell: The Leadership the Church Needs Today from Catholic School Educators
Catholic School Matters Radio Hour
Going, Going, Gone and the Implications for Catholic Schools
Happening Next Week
2019 Institute for Catholic School Leaders (ICSL): The Call for Proposals will open during the week of October 29. For more information, please look for the announcement to submit a proposal or contact Annette Jones.
National Blue Ribbon Award 2019: Principals, please Complete the application for the National Blue Ribbon Award by Tuesday, November 6, 2018 to be eligible for the 2019 cycle.
Lead. Learn. Proclaim. Award: The Call for Nominations closes on Sunday, October 28 – please submit all information by the deadline.
Major Announcements & Deadlines
Relevant Resources