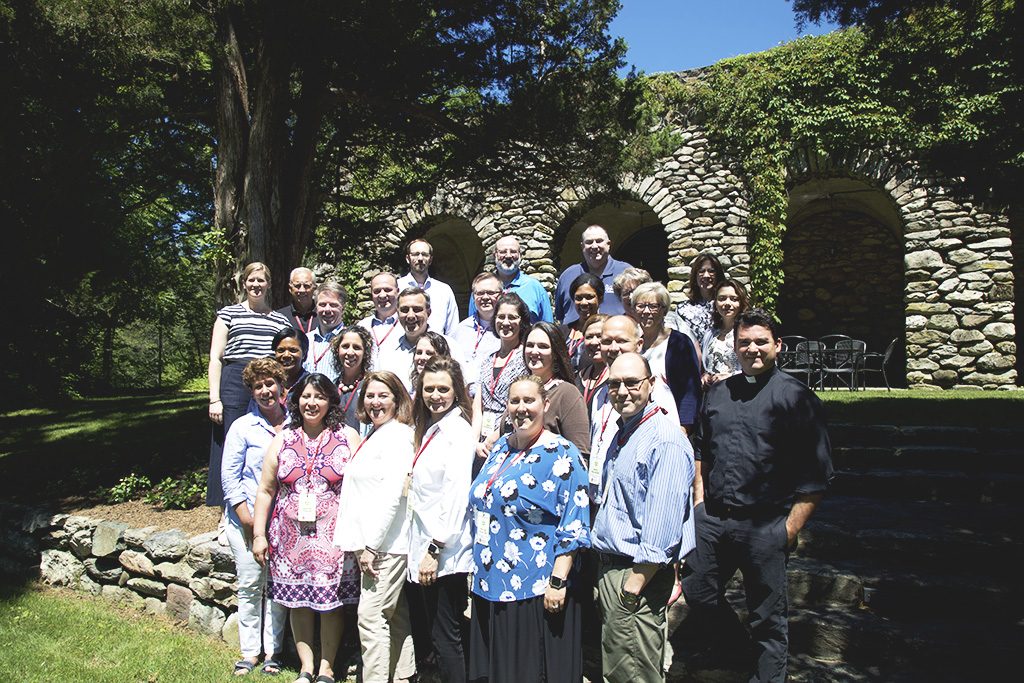 The Roche Center for Catholic Education is excited to begin recruiting for the eighth cohort (Cohort 19) of the Emmaus Series.
Catholic school leadership is a demanding and daring ministry that requires particular support for professional learning and growth. The Emmaus Series is a one-of-a-kind, 20-month leadership development program offering executive-level training on Catholic school improvement. Participants sharpen their knowledge of systems thinking, spiritual leadership, curriculum and instruction, and operational vitality at the intersection of Catholic theology, educational research, and professional practice.
What makes the Emmaus Series exceptional is its unique cohort approach, connecting purpose-driven Catholic administrators across the country in a professional and inspirational network featuring long-term collaboration and companionship. Each year, the Roche Center enrolls a cohort of 30 school leaders who participate in three in-person, multi-day retreats, 8 workshops (virtual option available) and eight webinars. New next year, participants may choose to complete the program for graduate credit. Workshops feature training by renowned scholars and experts in a field of topics that includes:
Leading a mission-driven school
Developing a change management team
Improving non-profit business practices
Developing effective professional learning communities and networks for faculty and staff
Applying the National Standards and Benchmarks for Effective Elementary and Secondary Catholic Schools
Implementing innovative marketing and enrollment strategies
Forming whole-child assessment practices
The application period for Cohort 19 opened Nov. 1, 2018, and closes Feb. 1, 2019.
For more information regarding the program, please visit their website at www.emmausseries.org or contact Fabiola Aguilera. Please join Kristin Melley, Director of Professional Development, for a webinar conversation about the Emmaus Leadership Series on Wednesday, December 12, 2018 at 1:00 PM EST.