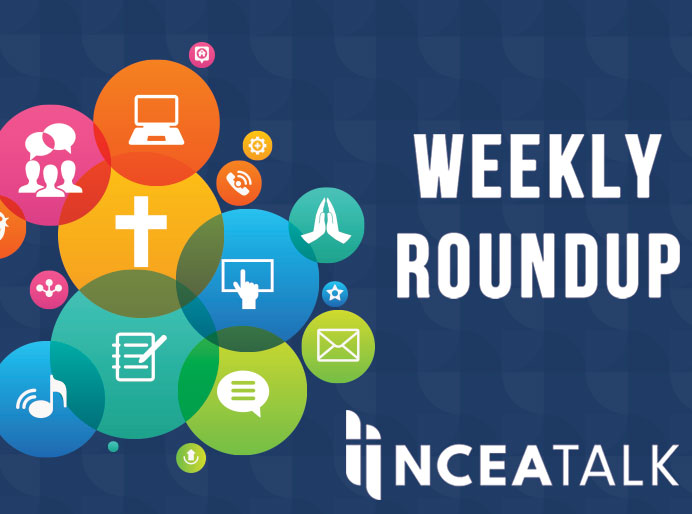 Didn't have the chance to check in with NCEA Talk each day? We've got you covered. Each Friday NCEA Talk will post a roundup of Catholic education news and resources from the week.
In case you missed it…
Catholic Students Bring Joy to Poor Children
NCEA Stands With Our Jewish Brothers and Sisters To Condemn All Acts Of Hate
Happening Next Week
National Blue Ribbon Award 2019: Please complete the pre-registration form for the National Blue Ribbon Award by Tuesday, November 6, 2018 to be eligible for the 2019 cycle.
Participate in The Catholic Campaign for Human Development (CCHD) Creating on the Margins Contest, which helps schools and parishes engage youth in learning the root causes of poverty and the Church's response. The theme of this year's contest, "A Time to Heal Racism," invites Catholic youth in grades 7-12 to engage with the theme of racism in an age-appropriate way. Youth will then work to educate others through creative work of any medium (e.g., video, song, painting, drama, poetry, etc.).
Webinars
Major Announcements & Deadlines
Relevant Resources